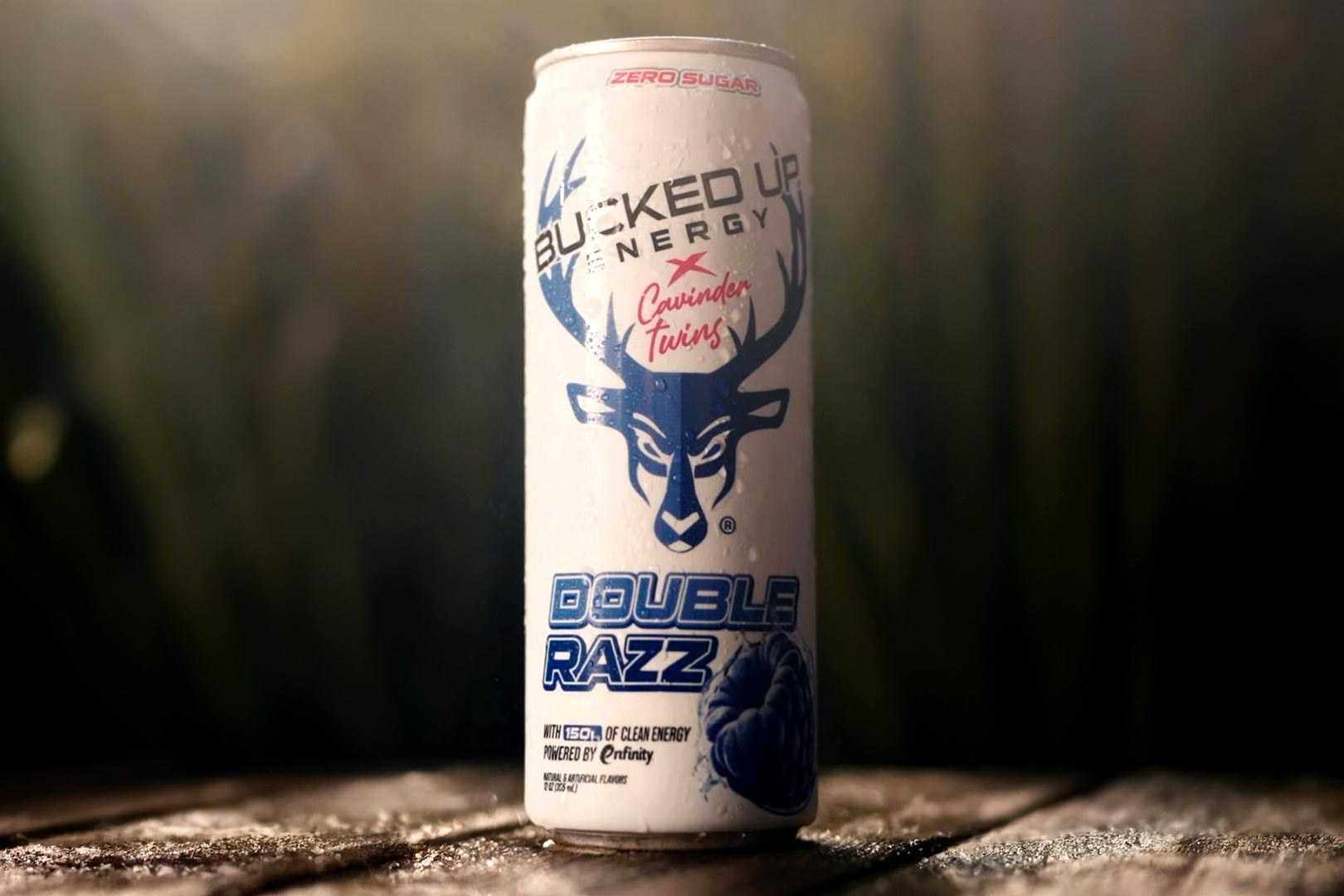 It's a day of energy drink news, as alongside Gorilla Mind's announcement of its second exclusive taste at The Vitamin Shoppe in Lucky Lemon, Bucked Up has announced a fun, colorful, and intriguing extension to its selection of energy drinks. The hugely successful sports nutrition company has got together with the fitness influencers Haley and Hanna Cavinder, known by their Instagram handle Cavindertwins, for a special edition beverage called Bucked Up Energy, but it's not like any of its other drinks.
The collaboration between Bucked Up and the Cavinder Twins is actually a bit of a spin-off of the weight loss-supporting LFG Burn Energy Drink, separate from the regular Bucked Up Energy Drink, the white Low-Stim Bucked Up Energy Drink, and gaming-marketed BIg Game Energy Drink. The partnership product comes in the same 12oz can size as LFG Burn Energy and also features all of the same key ingredients, including premium Mitoburn, AlphaSize alpha-GPC, and Paradoxine grains of paradise.
What separates the Bucked Up and Cavinder Twins beverage collaboration is that instead of LFG Burn Energy's 160mg of caffeine for energy, you get 150mg of the smoother and cleaner caffeine alternative, Enfinity paraxanthine, which the brand just used for the first time in its Babe sub-brand. The product also has its own flavor, cleverly named Double Blue Razz, and it's available now directly through Bucked Up's online store at $29.99 for a case of a dozen cans, the same price as the LFG Burn Energy Drink.