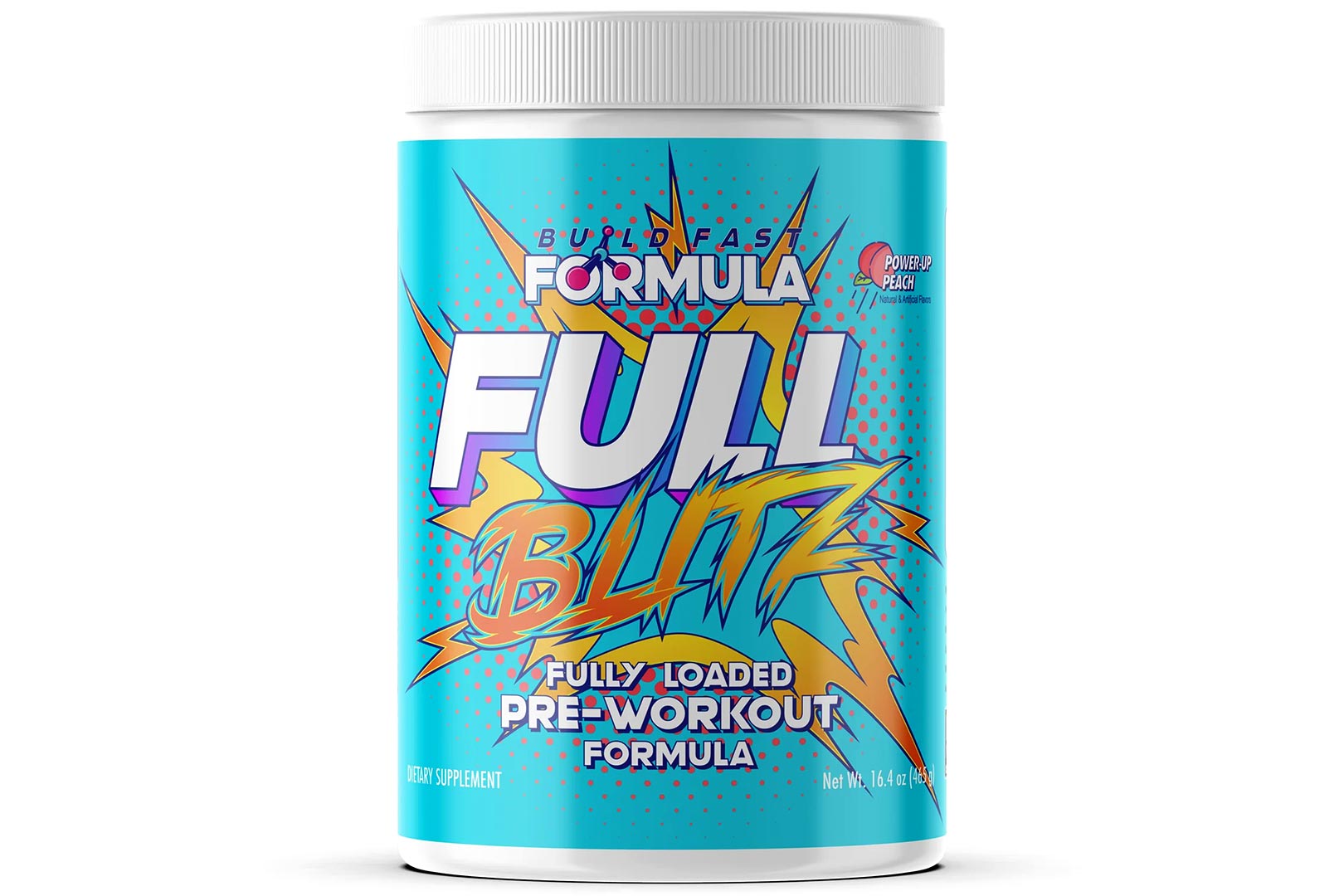 When Build Fast Formula made its hugely exciting return at the start of the year, the sports nutrition brand brought back its stimulant pre-workout Fullblitz, which is actually its original stimulant-free pump pre-workout Vasoblitz, with added energy and focus ingredients. The reputable brand resurrected Fullblitz with its formula completely intact, although half a year later, it has launched a slightly different second version.
Build Fast Formula's aptly named Fullblitz V2 features everything in the original, with the exception of its 2.3mg of yohimbine. Everything else has remained, from the 6g of pure citrulline and 2g of NO3-T arginine nitrate through to the 800mg of DMAE and 335mg of energizing caffeine. The brand has added a couple of other components to make up for the yohimbine, with 400mg each of the smoothening theanine and rhodiola.
The second iteration of Build Fast Formula's Fullblitz has made its debut in a completely new flavor as well, separate from the four tastes of its predecessor in a peachy recipe named Power-Up Peach. Currently, the brand has both V1 and Fullblitz V2 listed on its website with the option to choose one or the other, whether you want the yohimbine or theanine and rhodiola, and they cost the same at $47.99 for a tub of 20 servings.