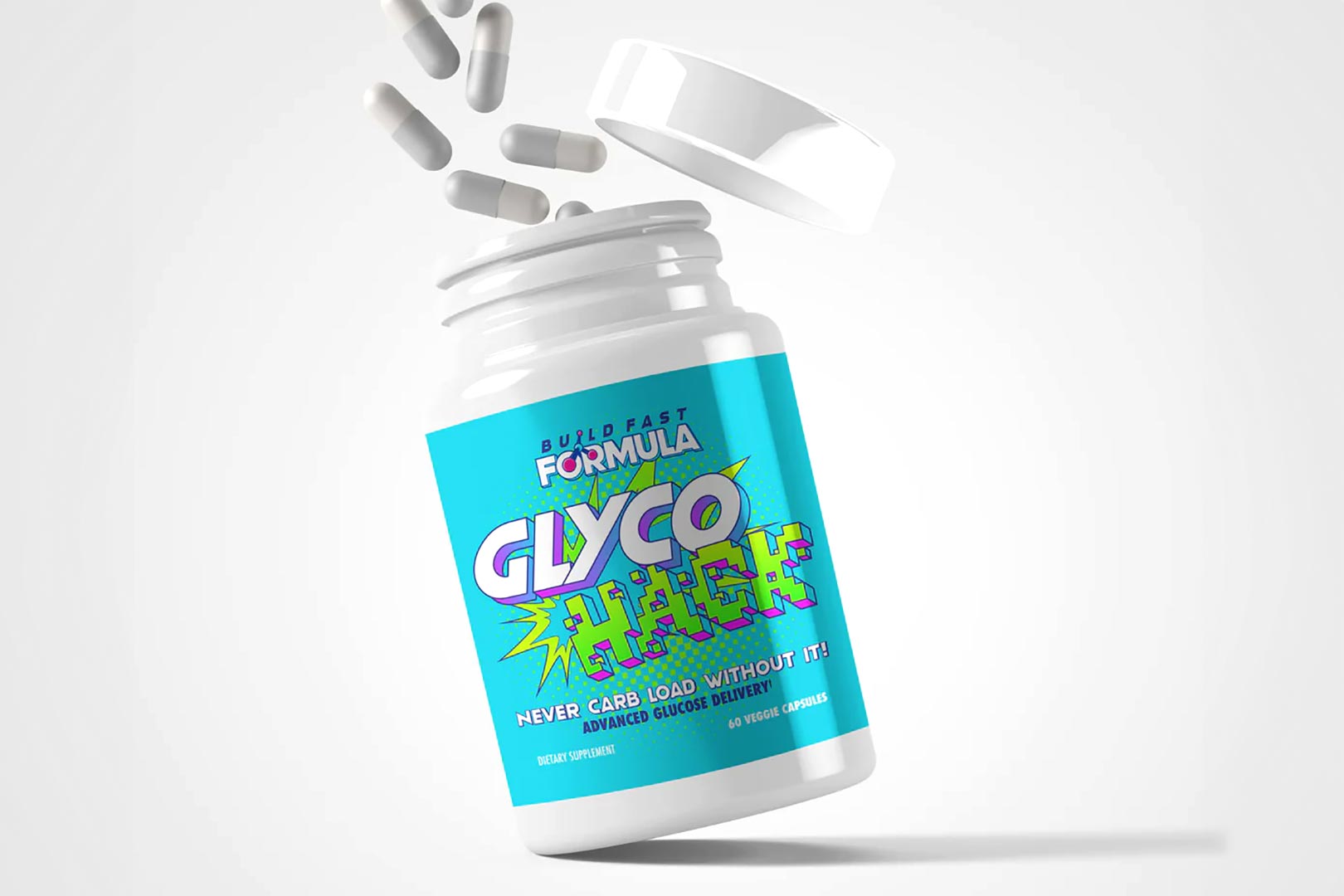 The recently resurrected Build Fast Formula, which discontinued its line of sports nutrition products about a year ago and returned with a new look earlier this year, has announced the first entirely new supplement since it was brought back to life. Joining the brand's current selection of the pre-workouts Fullblitz, Blitz3d, and the original Vasoblitz, as well as the protein powder Eighty:20, is the glucose disposal agent Glyco Hack.
A glucose disposal agent, or GDA for short, is a specialized type of supplement designed to help your body make better use of glucose or carbohydrates, leading to better muscle pumps, performance, weight loss support, and several other benefits. Build Fast Formula has been known to put together reliable formulas, although it has kept things relatively simple and straightforward in Glyco Hack, at least compared to other GDAs.
To optimize your body's uptake and general use of glucose, Build Fast Formula has put just two ingredients into Glyco Hack with 600mg of fenugreek to improve blood sugar, improve insulin sensitivity, and reduce insulin resistance, and 300mg of banaba to encourage lower blood sugar levels. Banaba is certainly a common GDA component, while fenugreek is not, although again, Build Fast Formula is known for effective products, as seen in the likes of Vasoblitz and Eighty:20, so we have to imagine Glyco Hack will continue that.
We definitely would've liked to see more ingredients in Glyco Hack as there are plenty of competitors out there that combine a good dose of banaba with several like-minded components, but that is what Build Fast Formula has gone with for its GDA, and it is priced relatively high. Directly through the brand's online store, you'll pay more for Glyco Hack than Fullblitz or even Vasoblitz at $49.99 for a bottle of 30 servings.