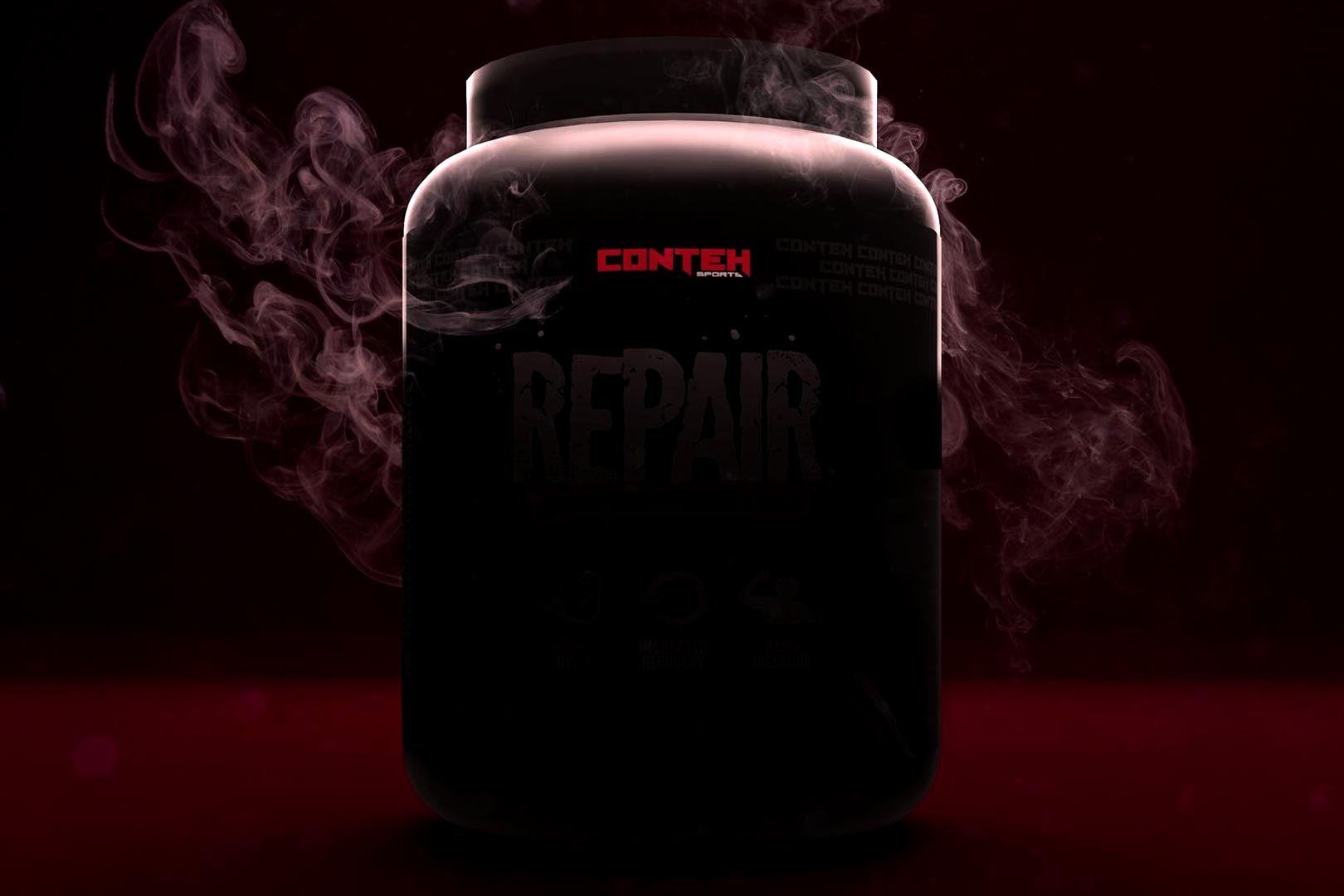 Conteh Sports Performance is gearing up for the launch of a completely new supplement built for the purpose proudly highlighted right in its name. The upcoming product is Conteh Repair, and that is entirely what it's about: muscle recovery and repair. We don't have a huge amount of details at the moment, only the official title of the sports nutrition offering and the preview image you can see above, which is mostly blacked out.
The upcoming Conteh Repair and Conteh Sports Performance in the UK looks to have a hefty serving size of potentially around 60g in a double serving and 30g for a single, at least that's from what we can see. The supplement promises increased muscle recovery and growth, and enhanced digestion, pointing us in the direction of an advanced protein powder, like a blend of whey isolate and some enhancing components.
There are plenty of ingredients out there on the market at the moment that can enhance the effectiveness of protein and further support its benefits, like Velositol to double the power of your protein, and Plasma's innovative Ingredient Optimized Technology for drastically improved absorption. As mentioned, we are only guessing at this point but we're pretty confident in that guess, as a more complex competitor will go nicely alongside the brand's current entry in the space with the whey concentrate-based True Whey.