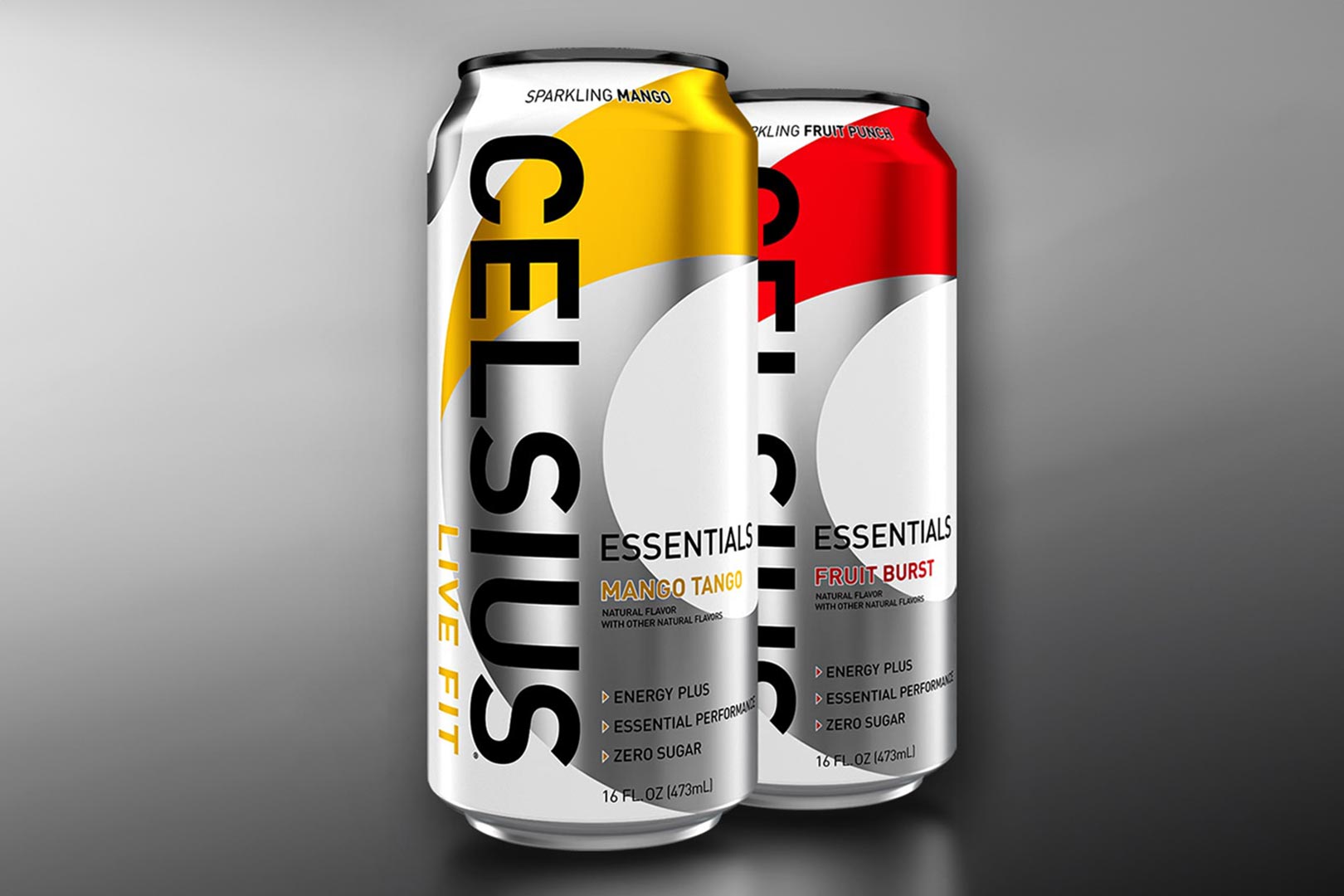 Thanks to a tip from a reader of ours, details have come in on two new flavors of the recently released, more performance-powered beverage from the energy drink giant Celsius, in Celsius Essentials. The product has some similarities to the flagship 12oz Celsius offering, including the MetaPlus blend of green tea, ginger, and guarana to enhance metabolism, vitamins, and taurine; then, to give it a point of difference, you get a small number of amino and a heightened 270mg of caffeine.
The Celsius Essentials energy drink can be found in 7-Eleven locations across the country in four delicious, zero-sugar flavors with Orangesicle, Cherry Limeade, the classic blue raspberry named Blue Crush, and Dragonberry's blend of strawberry and dragonfruit. Now confirmed to be rolling out to the menu of the higher caffeine drink are two more fruity creations with a traditional fruit punch called Fruit Burst and an alternatively named but straightforward mango titled Mango Tango.
From what we've been told, the all-new Fruit Burst and Mango Tango Celsius Essentials energy drinks are slated to become available in the New Year, which is not all that far away in about six weeks, and will be exciting to see since, as mentioned, the beverage only recently came to market.