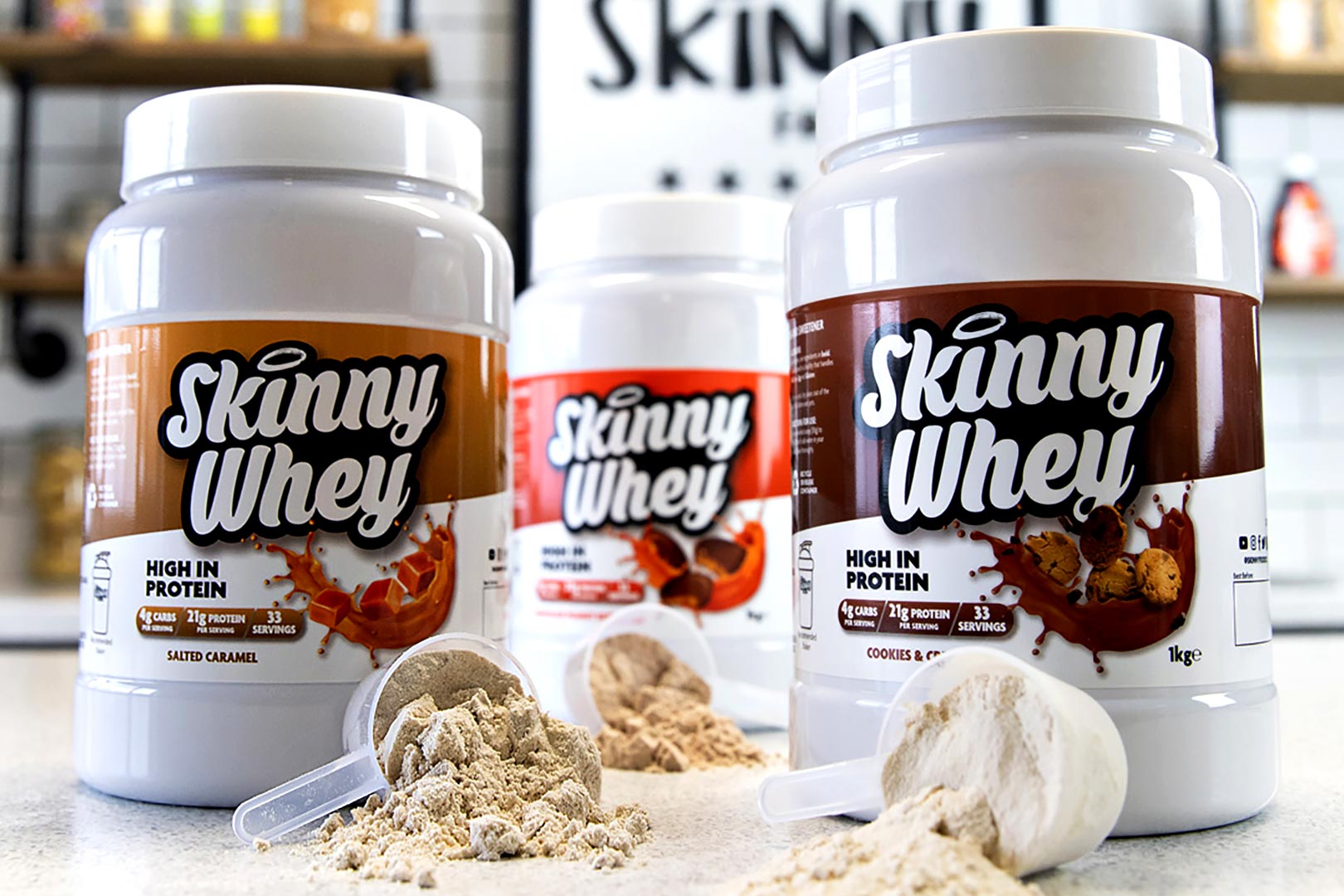 The Skinny Food Co has joined the likes of the popular functional food retailer Protein Pick and Mix, and released its own protein powder named Skinny Whey. It was previewed here at Stack3d not too long ago, although now that it's on the market, we have full details, letting you know exactly what you're getting into. As far as protein supplements go, Skinny Whey is relatively straightforward, with nothing too standout or different.
Every serving of The Skinny Food Co's debut protein powder provides 20 to 21g of protein from a blend of whey concentrate, milk concentrate, and whey isolate, the latter being the lightest source of the lot, with 4g of carbohydrates, a little more than 3g of that sugar, 1.3g of fat, and 114 calories. It's not the leanest protein product out there, as typically you get 25g of protein for 110 to 120 calories, but it's certainly reasonable, and knowing the UK-based functional powerhouse, its taste will be on point.
The place to purchase The Skinny Food Co's Skinny Whey protein powder is, of course, its own online store over at theskinnyfoodco.com, where it's £22.99 (28.70 USD) for a 1kg tub, which is about 2.2lbs. That is reasonable value for the size, and there are three flavors to choose from to start with only really one of them being relatively traditional in Cookies & Cream, alongside Chocolate Peanut Butter Cup and Salted Caramel.