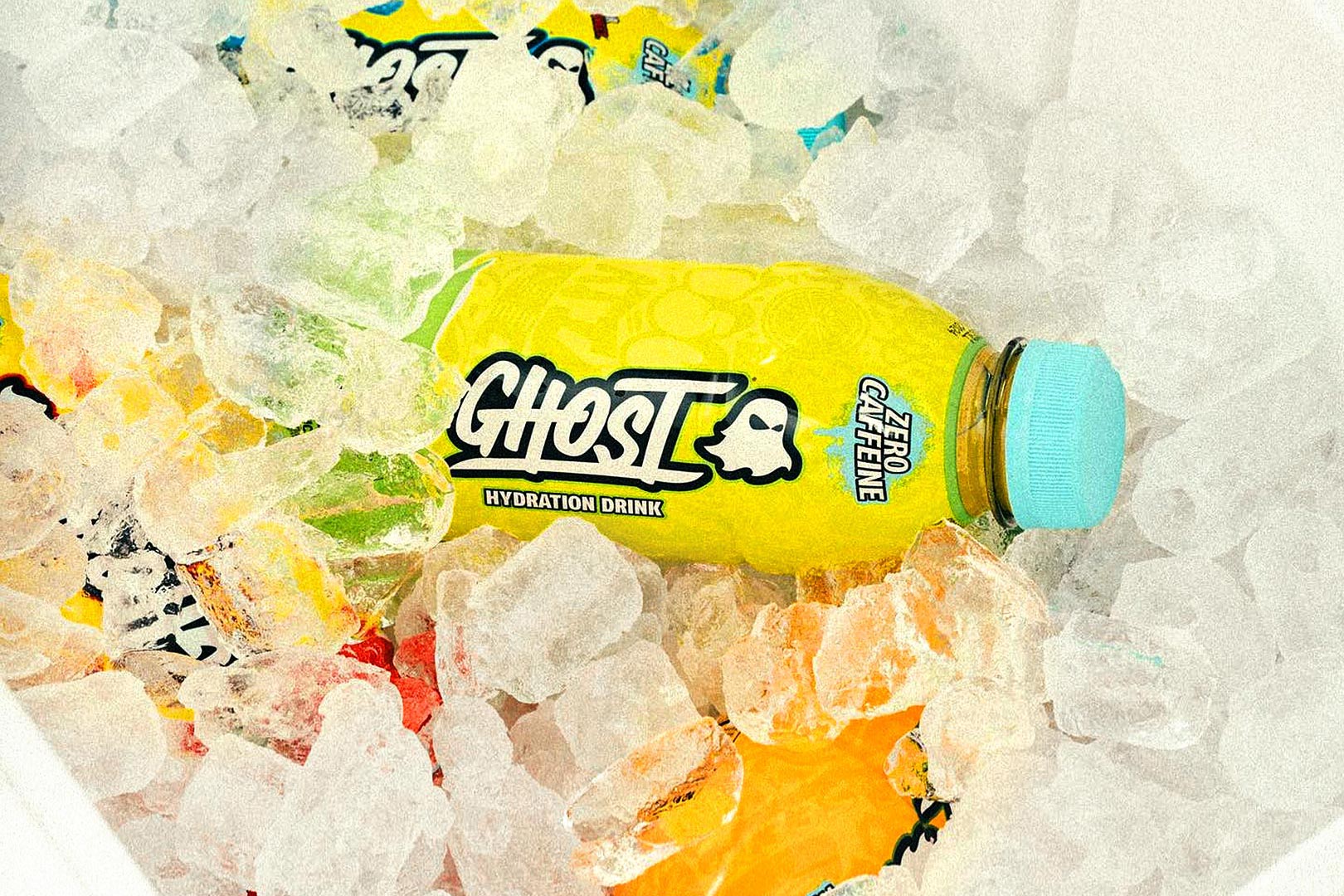 After several hints, teaser, and tips, the lifestyle supplement company and now beverage powerhouse, Ghost, has announced its third functional drink, and as we suspected about two months ago, it is a hydration drink, taking on the likes of Gatorade, Body Armor, and rising behemoth Prime. It is going to bring that premium formulation approach the award-winning brand is more than familiar with from its many highly effective supplements and the Ghost Energy Drink into the Ghost Hydration Drink.
The formula powering the Ghost Hydration Drink is going to involve a solid selection of essential electrolytes, like the original Ghost Hydration powder product, to support and improve hydration and performance. It is expected to include some premium components, potentially the proven performance component Senactiv found in the Ghost Hydration supplement, and absorption and efficacy enhancing AstraGin like the Ghost Energy Drink.
Again, Ghost has built its name on reliably effective formulations but also great flavors, of which it seems there will be five for the Ghost Hydration Drink, presumably all sugar-free. You can see parts of the flavors in the image above; many of them fans will be familiar with from the brand's selection of sports nutrition products and energy drinks. There is Kiwi Strawberry, what appears to be Citrus and Tropical Mango, and two authentic collaborations in Sour Patch Kids Redberry and Blue Raspberry.
The Ghost Hydration Drink sounds like it's rolling out into the market shortly, and with the immensely strong distribution it has built with the Ghost Energy Drink, it is likely going to be showing up everywhere. Prime certainly showed how much noise one can make in the category of hydration-supporting beverages or sports drinks, which is something we suspect Ghost will match with its proven track record of category disruption.