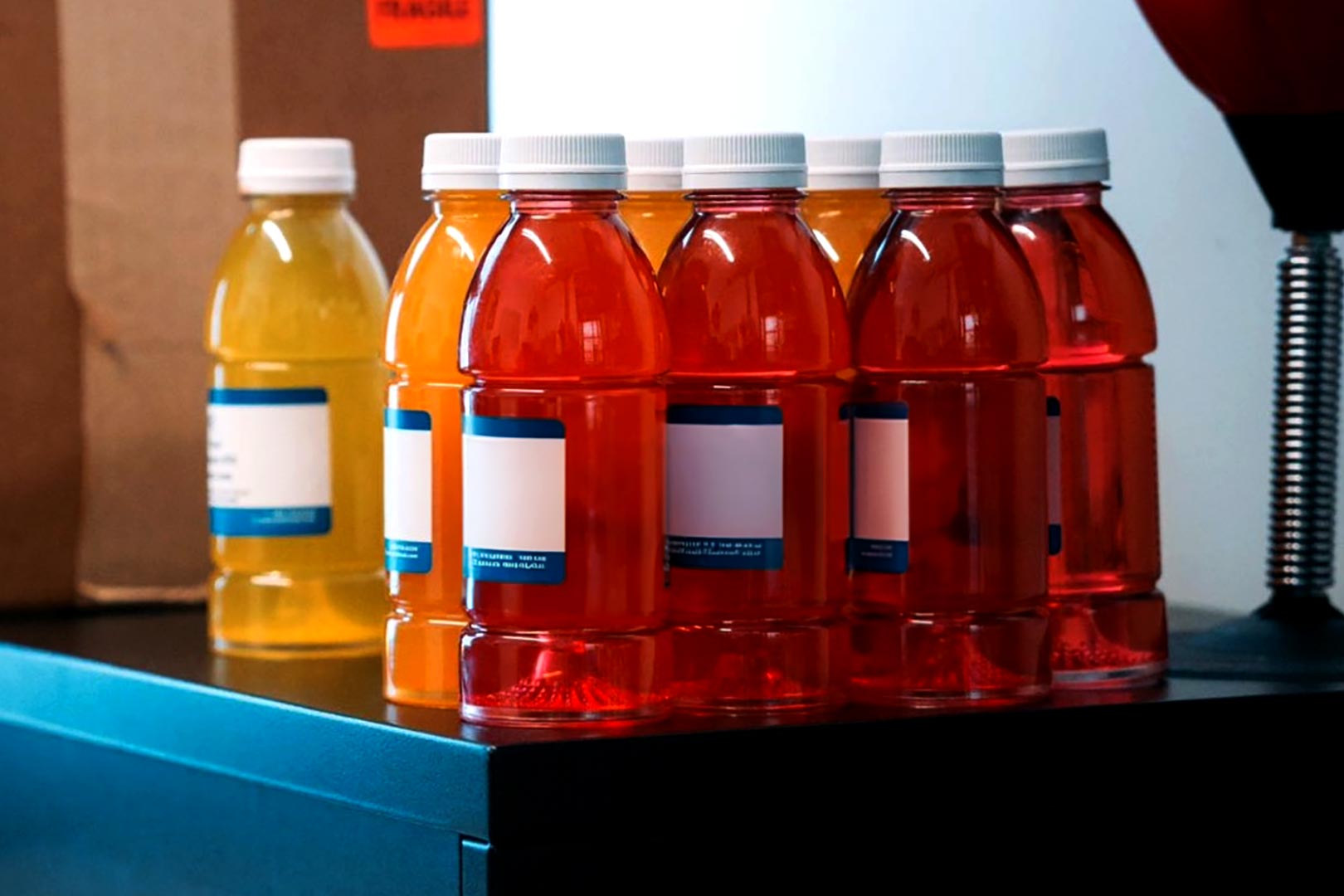 Ghost currently has two beverages on the market in the hugely popular and premium-formulated Ghost Energy Drink and the unsurprisingly great-tasting — considering how good its protein powder is — Ghost Protein Shake. A third appears to be on the horizon, with something the brand has shared a sneak peek of and has us suspecting two potential types of beverage, both of which are increasingly popular these days.
The product previewed by Ghost looks to be coming in three flavors, neatly colored red, orange, and yellow. Our guess at what the award-winning brand has cooked up is Ghost Protein Water, a refreshing fruit-flavored protein RTD, or a hydration spin-off in Ghost Hydration Drink. Either of those fits with trends in the market, as recently, several brands have come out with clear protein RTDs and electrolyte-based sports drinks.
We are leaning more into the possibility of a Ghost Hydration Drink purely because the brand has been showing the hydration space more attention in its time competing in it, than the world of protein powder or protein RTDs. The colors of the previewed flavors could match up with options already available for the brand's original Ghost Hydration powder supplement, such as Lemon Crush and the authentic Sour Patch Kids Redberry.
We could be completely wrong with either of our guesses, and a Ghost Protein Water or Ghost Hydration Drink aren't even remotely close. We'll find out sooner rather than later, but it's certainly a big move, no matter which way you look at it. Ghost clearly disrupted the last beverage category it took on in energy drinks, and with all of that experience under its belt, we can imagine it having a similar impact on sports drinks.