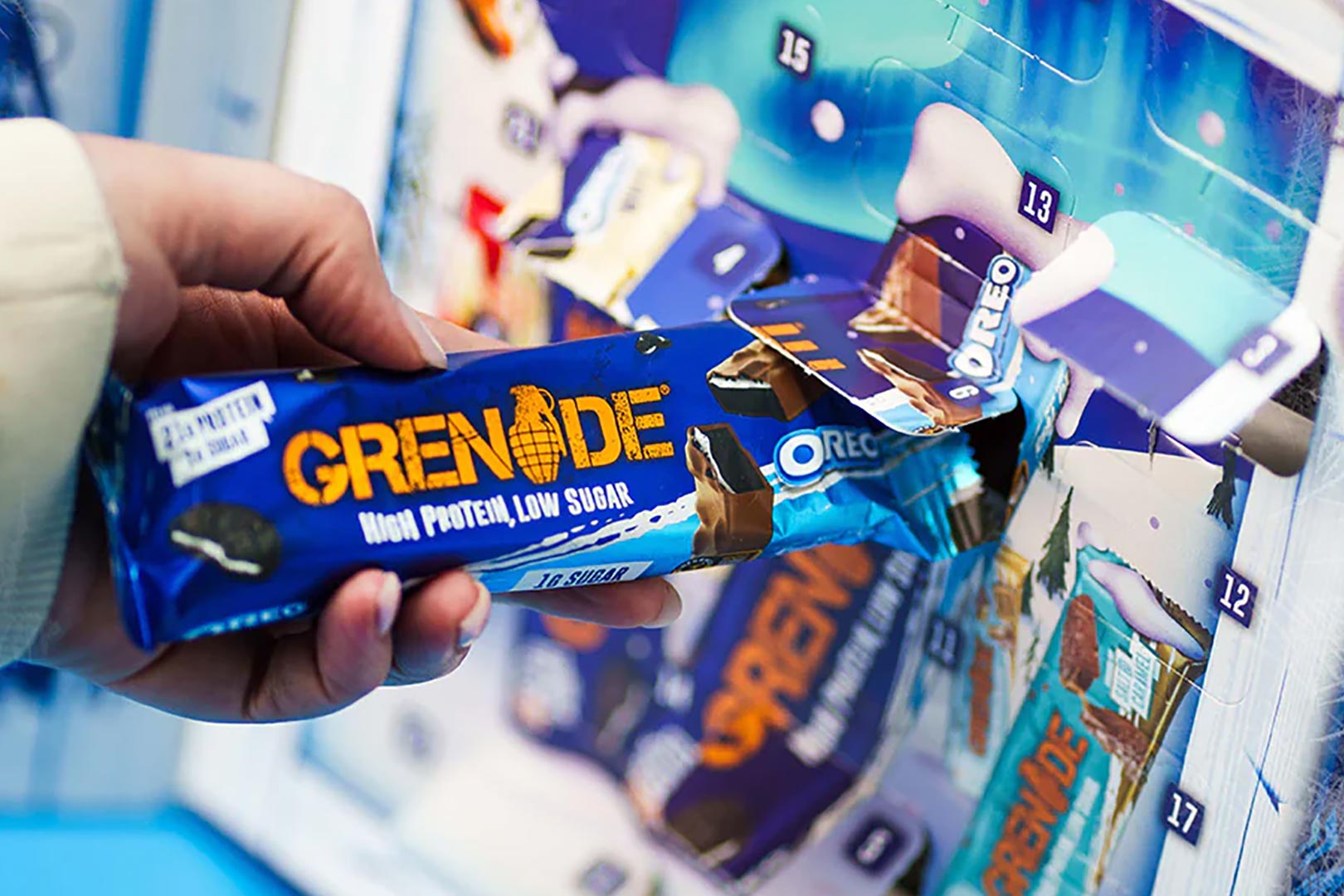 With another round of the holiday season comes another limited edition and completely custom advent calendar from the functional powerhouse Grenade, following along with many other brands of that type over in the UK and Europe. Grenade is mostly known for its always-on-point Grenade Protein Bar, originally called the Carb Killa Protein Bar, and it is that product that has been stuffed behind each of the 24 windows in the brand's advent calendar for Christmas here in 2023.
Fans of the tasty Grenade Protein Bar will know that it doesn't have 24 different flavors to choose from, so if you decide to order the advent calendar, be prepared to run into some of the options more than once. We do know it includes some of the protein snack's most popular options, like Chocolate Chip Salted Caramel and White Chocolate Salted Peanut. The authentic Oreo creations are certainly in there as well, in the Oreo Grenade Protein Bar and Oreo White Grenade Protein Bar.
You can order Grenade's protein bar-filled advent calendar directly through its online store at grenade.com for £55 (67.04 USD), which isn't too bad when you consider how many bars you get. Usually, straight from the brand, a box of 12 Grenade Protein Bars is £25, which is £50 for 24. Realistically, you're actually only paying £5 extra for the very special Christmas creation and the joy of being treated to a flavor of the Grenade Protein Bar every day leading all the way up to the big day.