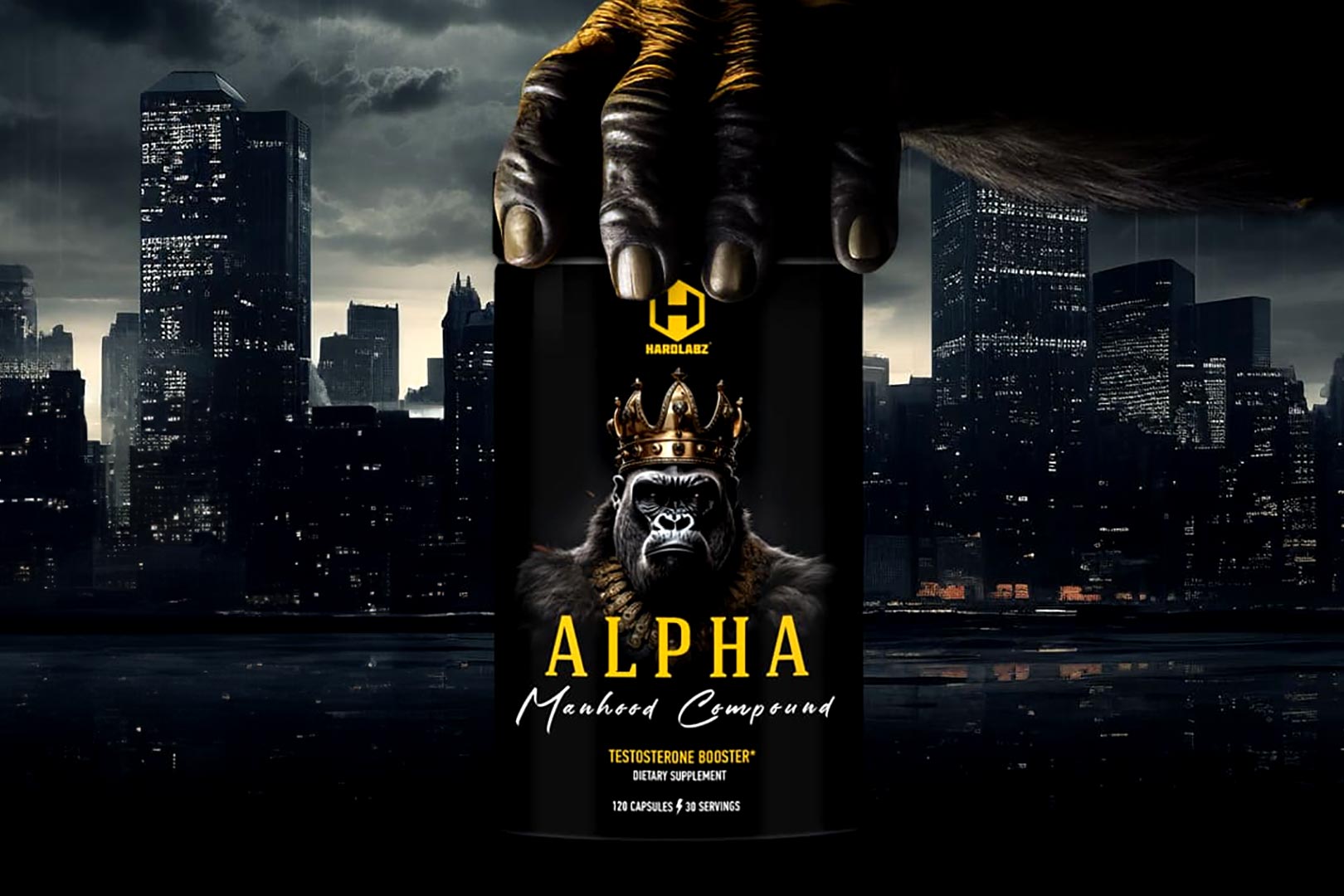 The shot supplement company HardLabz recently announced it is getting out of its signature style of compact and convenient shots and into more traditional formats, specifically capsules. It made that announcement with a preview of a mood-enhancing product by the name of Good Mood, but that's not all it's cooked up. The growing brand is also getting ready to release a testosterone booster called Alpha, featuring a variety of ingredients.
HardLabz all-new Alpha rolls together nine different components, all geared toward supporting and boosting testosterone. Most of the ingredients are common in this sort of supplement, and to be completely transparent and let you know exactly what you're getting in HardLabz Alpha, each of those ingredients is listed alongside a precise dose per serving.
Filling out each of the four capsule servings of HardLabz upcoming Alpha is 400mg each of longjack, coleus, ginger root, and muira puama bark, 120mg each of nelumbo nucifera, chamomile, and maca, and lastly, 240mg of hibiscus flower. Finishing off the facts panel for the testosterone-boosting product, the brand has thrown in black pepper at a dose of 5mg in an effort to improve absorption and overall efficacy of the combination.
HardLabz Alpha doesn't have an exact launch date or even a timeframe for when you'll be able to get your hands on one of the brand's more traditional format supplements, only that it's coming sometime soon. It'll have the usual 30 servings a bottle to supply you for a typical month, with availability presumably and eventually coming through Amazon, as that is currently the best place to get its current lineup of three separate shot products.