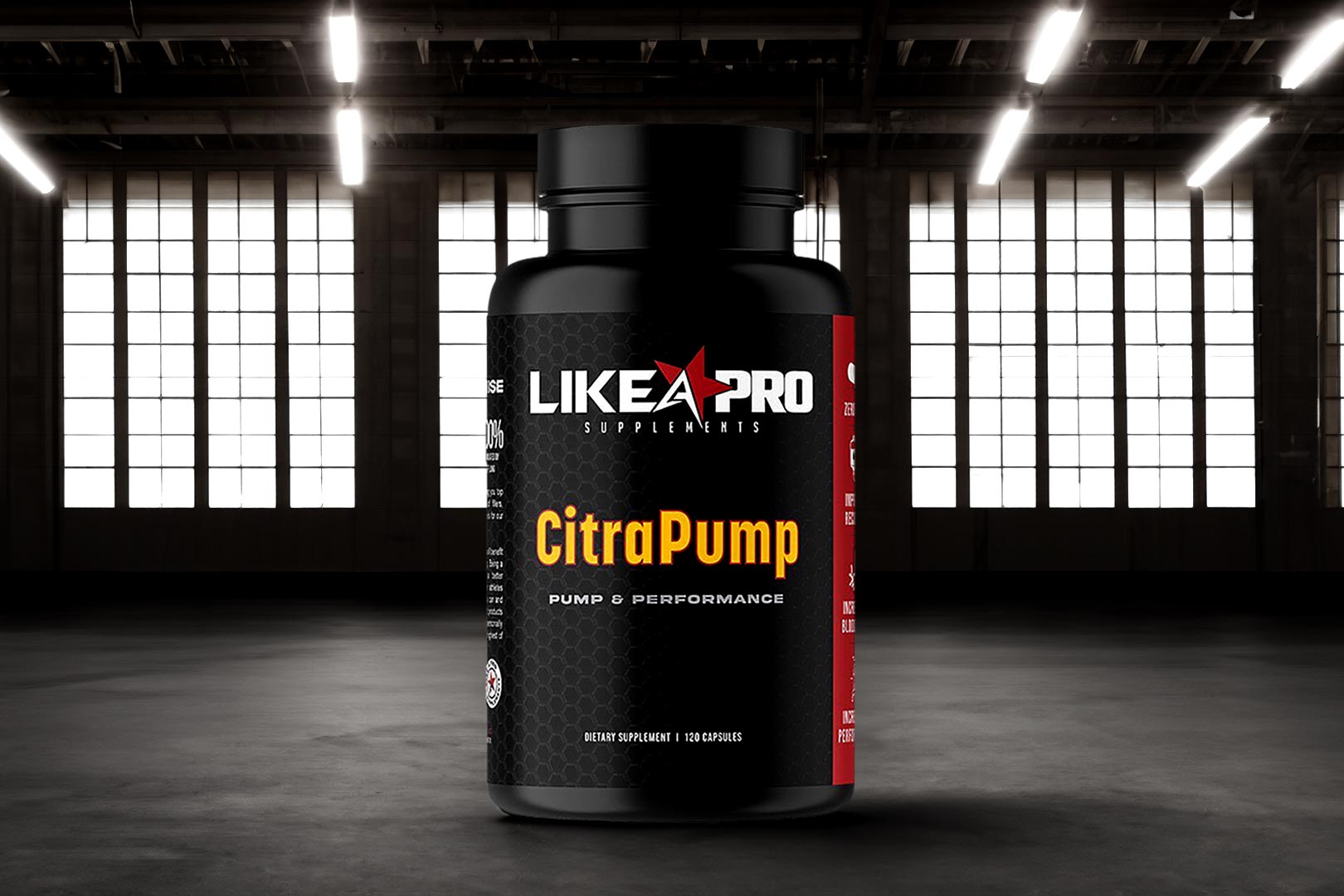 Stimulant-free pump-dedicated supplements are already a sort of sub-brand of the giant pre-workout category, although within that space has emerged an even smaller category of pump products in capsule format. These are supplements that tend to rely on ingredients to increase blood flow and pumps at more compact dosages than the likes of 6g of pure citrulline, with the legendary Noxygen being one of the first we can remember in that area.
There are several respectable competitors that make pump pre-workouts in capsule format separate from their powder offerings, and Like A Pro Supplements is about to become another one of those with CitraPump. As mentioned above, CitraPump combines a variety of more compactly dosed pump-enhancing ingredients into capsule format, and in this case, a four-capsule serving, with a few other components to additionally support performance.
Like A Pro Supplements' CitraPump brings together 508mg of premium VasoDrive-AP, 310mg of amla fruit extract, 200mg of PurpleForce purple tea, 105mg of vitamin C, a sizeable 650mg of sodium from sea salt, and the multi-benefit performance and muscle-building innovation, Senactiv at 50mg. CitraPeak is in the pump pre-workout as well at 200mg, and as you can see, it's significant enough to have an influence on the name, and lastly, there is an effective 50mg dose of AstraGin to enhance absorption and efficacy.
CitraPump has clearly been designed with Like A Pro Supplements' other pre-workouts in mind with Pump + Focus V3 and the nitrate-loaded Outsized V3. You'll be fine to stack CitraPump with either or both of those products, with the only crossover being the PurpleForce also in Pump + Focus V3. The brand plans on unleashing its pump-powering capsule supplement right on Black Friday, so it'll be debuting with a worthwhile deal or some sort of discount.