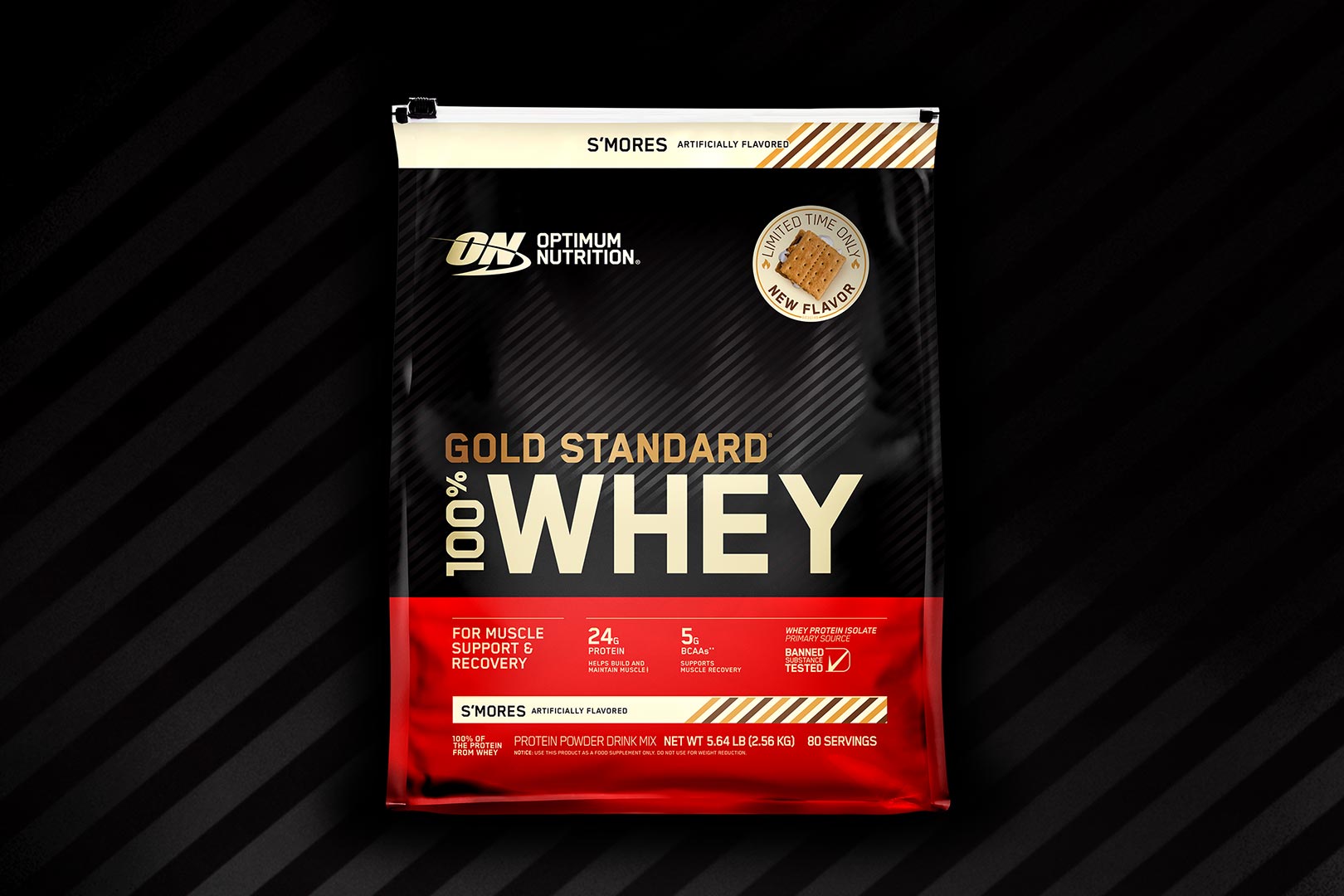 For fans of Optimum Nutrition, who may still be reeling from the excitement of its four new flavors, two exclusive to The Vitamin Shoppe and two for GNC, there is even more to look forward to on the horizon. For those that missed it, the brand dropped a Fruity Cereal Gold Standard Whey and Citrus Spritz AmiNO Energy at GNC, then at the other major supplement store, The Vitamin Shoppe, Optimum launched Cinnamon Roll Gold Standard Whey Protein and Tropical Sunrise AmiNO Energy.
In about a month, around Christmas, Optimum Nutrition will be back again with the release of another flavor extension for one of its signature supplements, in the legendary protein powder, Gold Standard Whey. The upcoming option is the classic campfire snack S'mores, and it promises to deliver all of its signature tastes: graham crackers, sweet marshmallows, and rich chocolate. The product comes with that ever-reliable Gold Standard formula, providing a lean 24g of protein per serving.
As mentioned, Optimum Nutrition's S'mores Gold Standard Whey will be here around Christmas, and like GNC's Fruity Cereal and The Vitamin Shoppe's Cinnamon Bun, it is being labeled as a limited-time taste, so it won't be sticking around like the protein powder's many staple flavors.