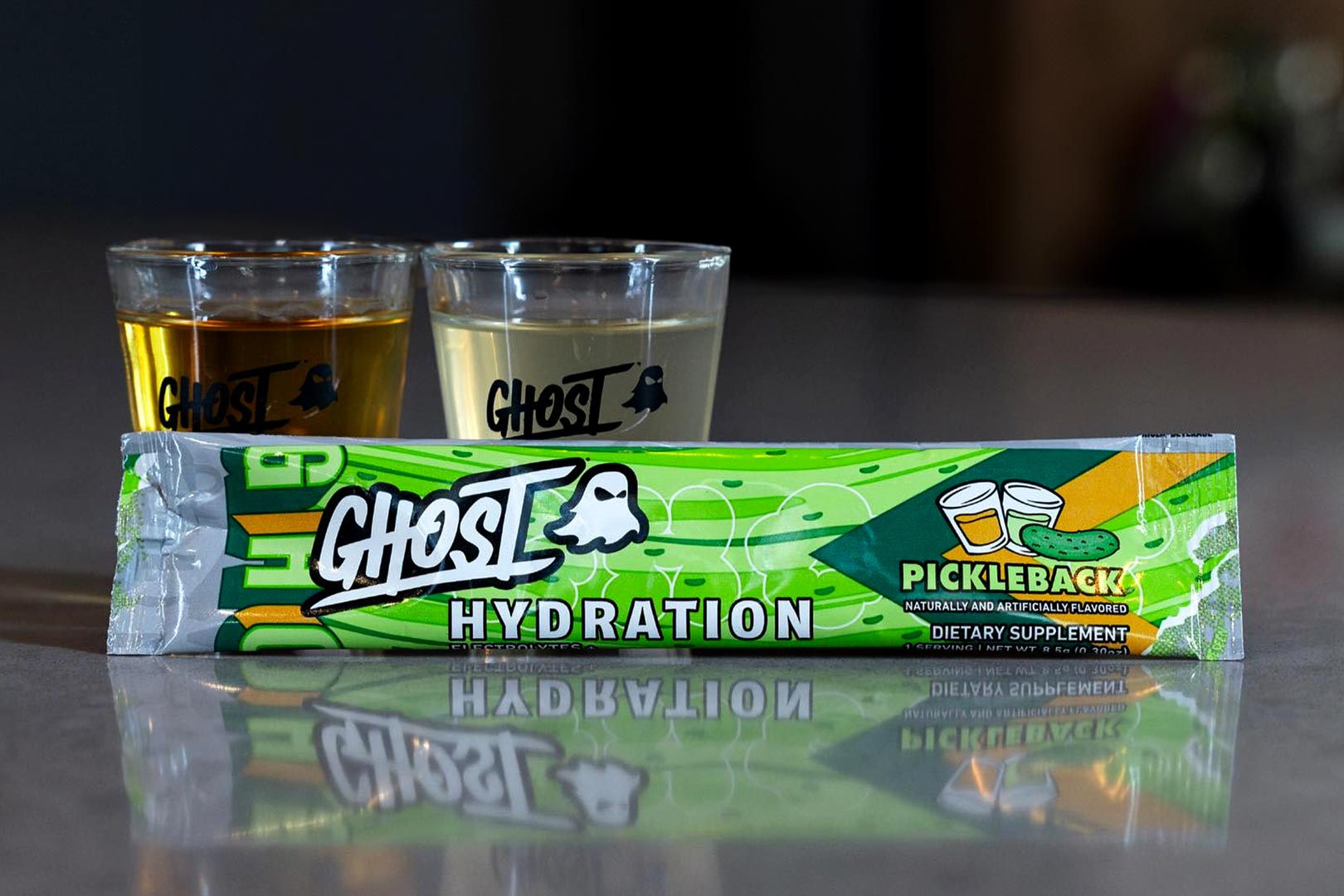 Ghost is on record for doing one of the most creative April Fool's Day pranks in supplement industry history, where it made a common prank flavor of sports nutrition products into a reality. For those that don't remember it, back in April of 2021, we got a Maple Bacon flavor of the powerhouse pump pre-workout Ghost Pump, exclusively in stick packs, although today it might have that one beat in celebration of Pickle Day.
Whether or not you've heard of it before, in exactly one week, on the 14th of November, it is indeed Pickle Day. In honor of that occasion, Ghost is planning to launch a Pickleback flavor of its electrolyte-filled hydration and performance supplement, Ghost Hydration. The product is inspired by the shot of the same name, where you get a hit of liquor quickly, followed by a shot of pickle brine, which will certainly make for a unique flavor.
As per usual, Ghost is going the extra mile and releasing its Pickleback Ghost Hydration with a free pair of shot glasses, giving you the chance to truly recreate the original shot. Like the Maple Bacon Ghost Pump, Pickleback is exclusively available in single-serving stick packs and as a freebie, where every order through the brand's online store between November 14th and 15th will get you a sample and the custom shot glasses.