Serious Nutrition Solutions, better known as SNS, was always known for its health, wellness, and highly-effective weight loss supplements, including our number-one-rated Lean Edge and its thermogenic sidekick Thermo Scorch. Over the last couple of years, the reputable brand has shifted focus into the world of muscle building with products like Anabolic XT, the more recent Pepti-Plex, and arriving this week is another in that specific area with Growth Factor XT.
Growth Factor XT is another muscle-building supplement from Serious Nutrition Solutions that can be used alongside all of its other competitors in the space, like Anabolic XT, Pepti-Plex, and the Mediator-fueled Phosphatidic Acid XT. Growth Factor relies on a very different set of ingredients to all of those, including the all-new EZGABA, a tingle-free, extended-release GABA at 750mg a serving, in an effort to help you relax with theanine also in there for that, as Growth Factor is designed to be taken in the evening before you go to bed.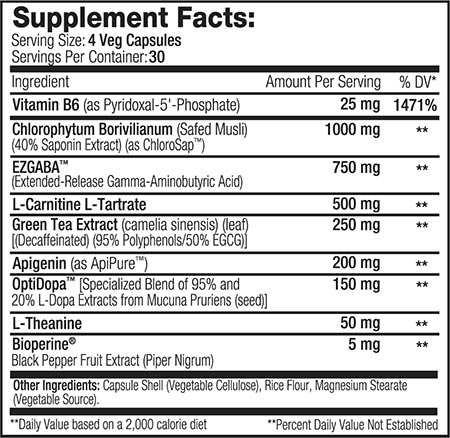 EZGABA is one of the several components filling out the facts panel of Serious Nutrition Solutions' latest complex product, and while that is geared towards supporting better overall sleep and recovery, not everything else in there is for that purpose. Overall, Growth Factor XT aims to increase muscle mass, reduce fat, improve recovery, enhance sex drive, and again, deliver better sleep and overnight recovery with the help of 200mg ApiPure apigenin, a gram of ChloroSap safed musli, and 150mg of OptiDopa mucuna pruriens.
Serious Nutrition Solutions is known for having a very diverse selection of supplements, featuring ingredients you simply won't find in every brand and going deep into categories many others do not, with Growth Factor XT being a great example of that as its sixth advanced muscle builder. Serious Nutrition Solutions has priced Growth Factor close to its other similarly-minded efforts at $39.99 for a full month's supply, with 20% off with coupons like "STACK3D", and even more savings if you buy in bulk in the three, six, and 12 bottle bundles.