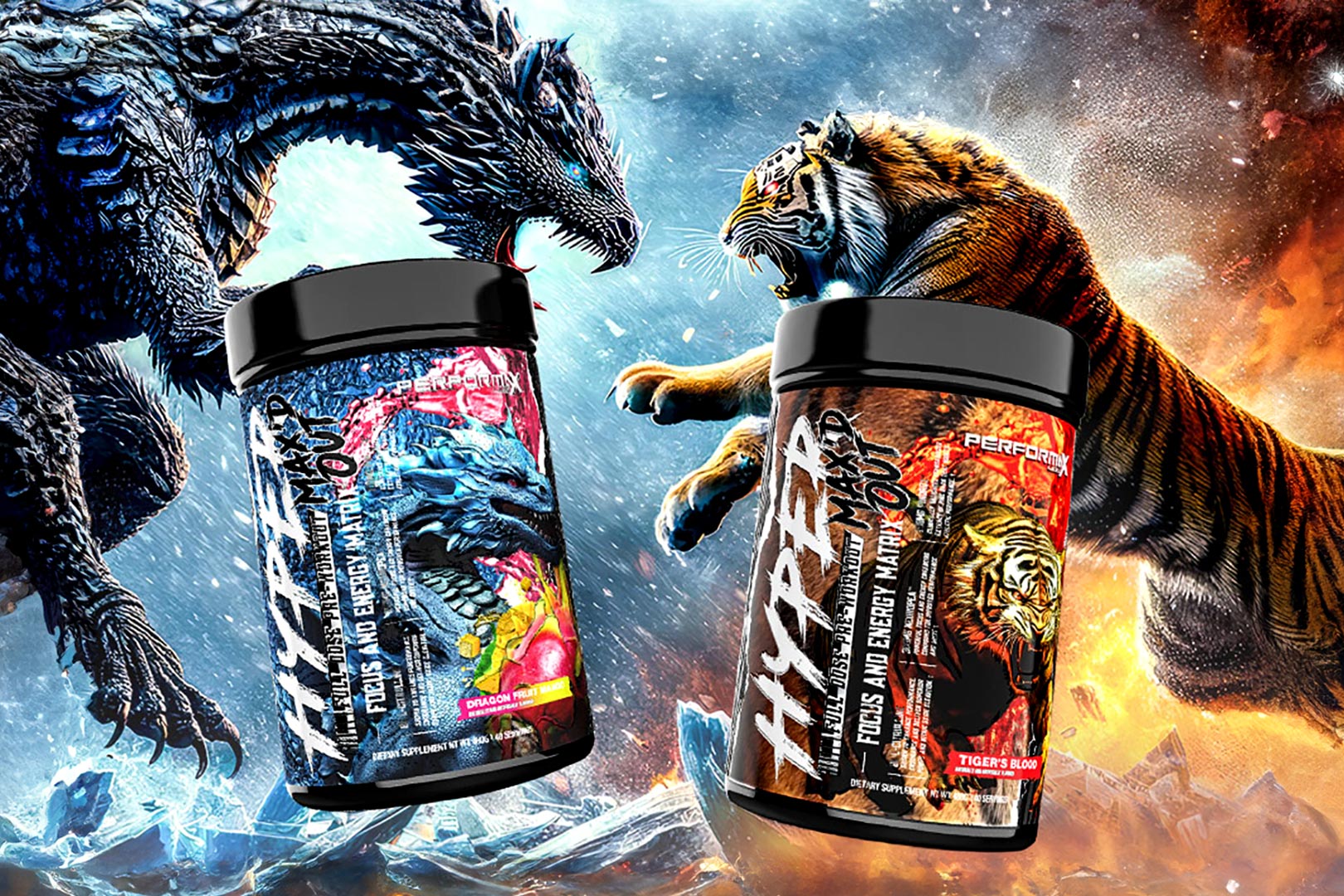 Hyper Max'd Out is the promising premium pre-workout from Performax Labs that has built its name and reputation of reliably effective pre-workouts carried by its flagship HyperMax, with other top-rated efforts over the years like VasoMax and StimMax. Hyper Max'd Out is the first time the brand is stepping up the value in the competitive pre-workout category; again, it is a premium supplement, where you get a lot more ingredients and dosages compared to HyperMax but at a higher price.
Performax Labs is planning to launch Hyper Max'd Out in just a couple of days on Friday through performaxlabs.com, where you'll be able to pick it up at $59.99 before any discount, and that gets you a tub of 20 maximum servings, and you will want to take that full experience for a spin. The facts panel is loaded with highlights from 8g of straight citrulline and 3.2g of beta-alanine for pumps and performance to a potent blend of energy and focus with NeuroPEA, alpha yohimbine, and close to 500mg of caffeine.
There is only going to be a limited amount of Hyper Max'd Out available through Performax Labs' online store when it arrives, so you'll want to be quick. Once the website is sold out, you will be able to get it from retailers, as the brand has given a good amount to the sports nutrition distributor SportLife. To celebrate that direct launch of the premium pre-workout, Performax will be offering a discount at 10%, dropping Hyper Max'd Out to $53.99 in your choice of Tiger's Blood and Dragon Fruit flavors.