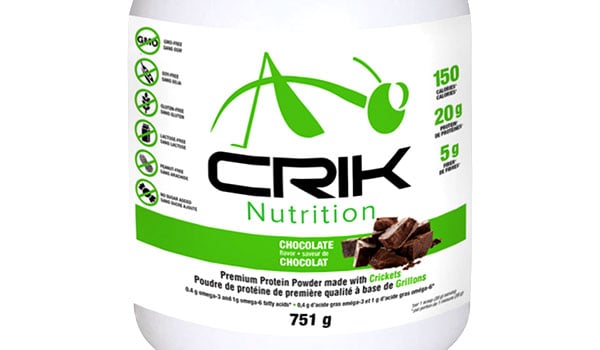 Back in February we were introduced to the cricket protein powder company Crik Nutrition. Not too long after that introduction the unique brand also confirmed that another flavor for its one and only supplement was in the works. The new addition was said to be arriving late last month but did take a little longer than that, as this week it has finally been made available for pre-order.
For those that missed it the other flavor for Crik Nutrition's cricket protein is Chocolate, which makes it two for the product as previously it only had Vanilla on its menu. The brand has also followed through on another promise it made back in February by making its reflavored Vanilla officially named Sweet Vanilla, available for pre-order.
To celebrate the introduction of essentially two new Crik Nutrition flavors, the innovative brand is running a very limited time sale. For the next day and a half Crik is giving fans 25% off everything on its website with the coupon code "facebook". The promotion takes the cricket protein down to $56, which is about $19 better than its regular price of $74.99.