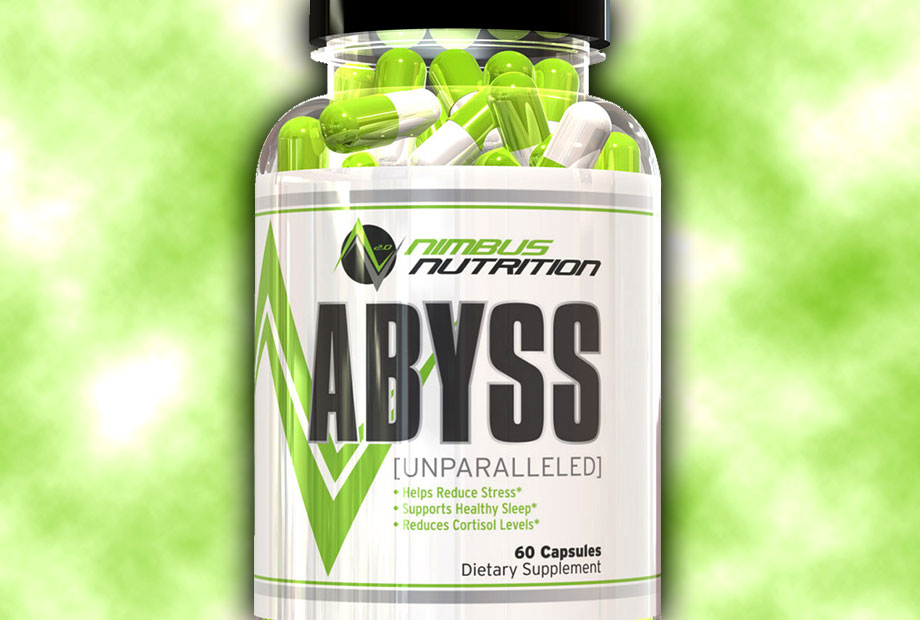 It was recently confirmed that after a lengthy silence, Nimbus Nutrition is getting ready to start its comeback of sorts. To kick it all off the brand said it would be launching a new and improved version of its signature supplement, the nighttime formula Abyss. This week Nimbus has done exactly that, revealing what it's changed about the product as well as making it available for pre-order with an introductory deal.
One of the main goals the brand had in mind when it put together its reformulated Abyss, was to deliver a stronger knockout effect. To achieve this the Nimbus has made four major changes to its sleep formula in an attempt to not only give it a stronger knockout effect, but to do so safely, effectively, and without causing any kind of drowsiness.
The first of four major changes to Nimbus Abyss is that its 250mg of the branded ingredient Relora has been replaced. The supplement now features 300mg of Seditol, which instead of being a combination of magnolia officinalis and phellodendron amurense, is a patented blend of magnolia officinalis and ziziphus spinosa.
Nimbus Abyss (2016 version)
The second edit made to Abyss is the introduction of melatonin at 500mcg per two-capsule serving. Last but not least we have an increase and a decrease with Nimbus halving the product's dose of 5-HTP from 200mg down to 100mg, and doubling its theanine from 100mg to 200mg. Everything else in the sleep formula has remained exactly the same including its 200mg each of Sensoril ashwagandha and GABA, and 3mg of BioPerine black pepper.
As mentioned earlier not only has Nimbus completely unveiled its new and improved Abyss today, but it's also put together a store exclusive pre-order offer. For a limited time the retailer Get Ripped Nutrition has the updated supplement available for pre-order at just $22.99. Anyone that gets in on the promotion can expect to have their Abyss order fairly soon, as shipping is due to take place in just four days time on Monday.