After CT Fletcher left iSatori to create his own line of supplements with the Iron Addicts brand, it was really only a matter of time before something happened to the CT Fletcher Signature Series. The brand has now made that change and transformed the CT line into the iSatori Extreme Series.
The new iSatori family of products is basically the CT Fletcher Signature Series with a new look, as the brand has simply renamed and rebranded the line, and kept the formulas exactly the same. The CT pre-workout ISYMFS is now called PWR V2 and still features all of the same ingredients and doses such as 2.4g of CarnoSyn beta-alanine, 150mg of ElevATP, and 25mg of TeaCrine theacrine.
As for the CT testosterone booster Rapid-Test, that is still called Rapid-Test with its only real change being its look. Just like PWR V2, Rapid-Test's ingredients and doses are the same as they are in the orignal with highlights such as 600mg of TestoSurge fenugreek and half a gram of Tribudrive tribulus.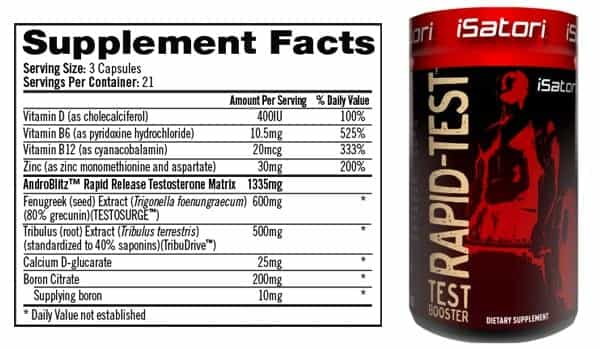 Anyone that enjoyed the CT Fletcher Signature Series products ISYMFS and Rapid-Test, can actually now purchase them in their Extreme Series versions from iSatori's own website. To celebrate their arrival this week the brand is also running a limited time sale with 20% off using the coupon code "BACK20", which expires next week on Friday.