Tiger Fitness throwing in a few freebies with its new Clash + Vasky stack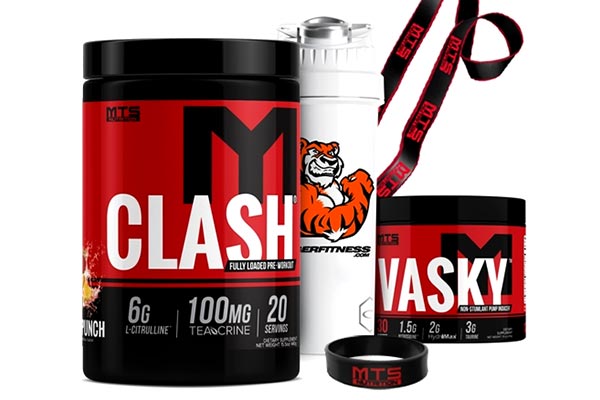 The reputable retailer Tiger Fitness has put together a new discounted stack this week for anyone interested in trying the powerfully reformulated pre-workout MTS Clash. The deal doesn't actually save you any money as it costs the same price as the two supplements in it combined, MTS Clash and Vasky.
What makes the stack worthwhile is that Tiger Fitness is throwing in a handful of freebies with the pre-workout pair. For $56.98 you will get full-size tubs of both MTS Clash and Vasky as well as a free MTS wristband, MTS lanyard, and a stylish, custom white Tiger Fitness Cyclone Cup.