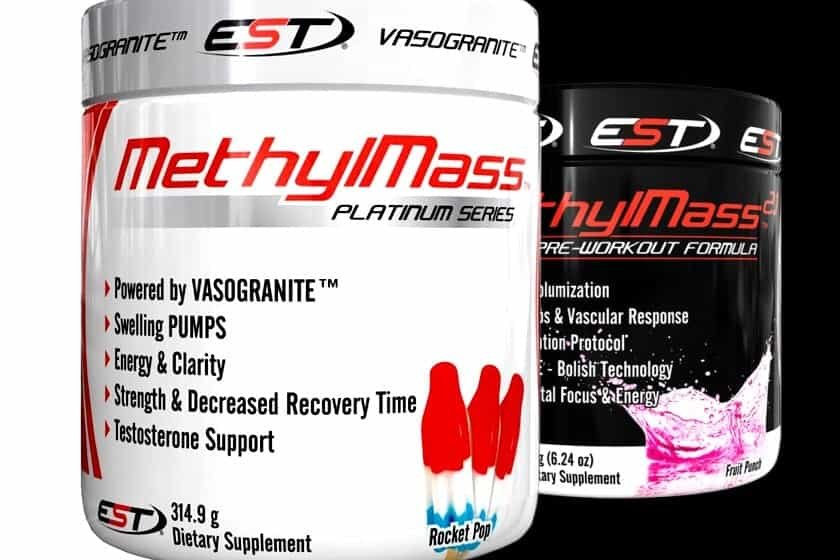 EST Nutrition has announced that a new version of its long-running pre-workout Methyl Mass, has arrived. The product is called Methyl Mass Platinum, and by the looks of things it's very different from the current Methyl Mass 2.1.
Unique mix of effects
Much like the 2.1 version, EST is promoting a unique list of benefits for its new Methyl Mass Platinum. It promises the typical increases in energy and focus, as well as swelling muscle pumps, decreased recovery time, improved strength, and testosterone support.
It is of course because of all the ingredients EST uses in Methyl Mass Platinum that it can promote such an interesting combination of effects. If you're an EST or Methyl Mass fan, you will likely already be familiar with this, as the current 2.1 pre-workout does have an equally unique mix of ingredients.
Methyl Mass Platinum formula
The biggest change from 2.1 to Methyl Mass Platinum is that the new supplement features a fully transparent label, so we know exactly how much of each ingredient it has. Starting from the top of its list, Platinum features 50mg of androsta-3,5 diene 7,17 dione, 10mg more than Methyl Mass 2.1, which is responsible for the product's testosterone boosting benefits.
Next, on the list, you have the pump blend of 1.5g each of the branded VasoGranite (pomegranate and sodium nitrate) and glycerol, and 50mg of gamma-butyrobetaine ethyl ester chloride, something more commonly seen in fat burners. You then have Platinum's 4.5g of creatine with 3.5g coming from creatine monohydrate and a gram from creatine HCl.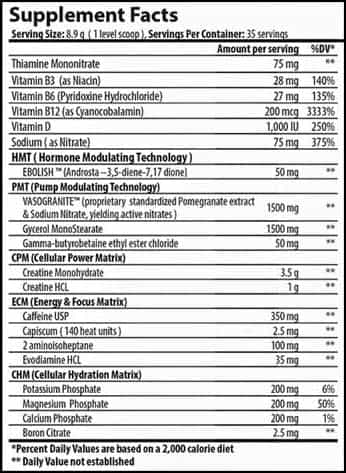 Rounding out EST's Methyl Mass Platinum is a 600mg electrolyte blend and the energy and focus combination of 350mg of caffeine, 100mg of the powerful DMHA, 35mg evodiamine, and 2.5mg of capsicum.
Very different from 2.1
As mentioned earlier, EST's latest pre-workout effort does look like it'll perform very different from Methyl Mass 2.1. Not only are there many things in Platinum that aren't in 2.1 and vice versa, but overall it does have a much fuller formula.
According to EST Nutrition, Methyl Mass Platinum has officially arrived although it doesn't appear to be available through its website just yet. It is also promoted as a limited edition release, coming in the one 35 serving tub size, and two flavors with Rocket Pop and Pineapple Mango.