Redcon1 doubles the prize to $20,000 for its Summer Readiness Trials
Jun 9th, 2017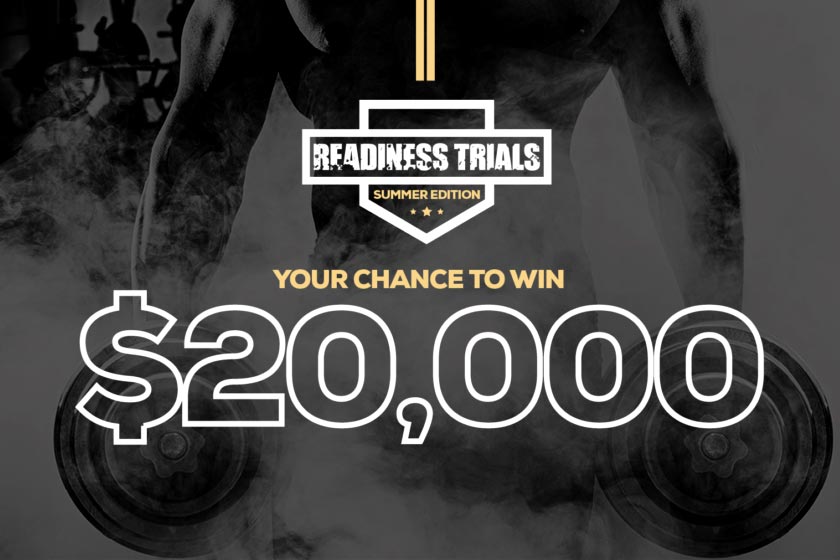 After finding huge success with its first ever Readiness Trials that started at the beginning of the year, Redcon1 has launched a second transformation challenge called Summer Readiness Trials. Like with most sequels, the brand has gone bigger and better with this one, doubling the size of the grand prize.
If you missed the first Readiness Trials or don't know what it is, it is as mentioned a transformation challenge. The idea is Redcon1 gives you six weeks to change your body as much as possible. That doesn't necessarily mean lose as much weight as you can, you could go from skinny to bulk or off season to contest, the brand is just looking for the most drastic change.
The grand prize for the previous Readiness Trials was a massive cash amount of $10,000, which for the Summer Readiness Trials is an even bigger $20,000. The rules are very much the same, entrants must be 18 years old or over, Redcon1 employees and their family members are not allowed to enter, and the competition is open to anyone in the world.
To enter you first need to purchase four Redcon1 supplements by using the quiz on its Summer Readiness Trials page between the 12th and 20th of this month, which you can use a coupon code for. You then need to email your name and order number to contest@redcon1.com along with front, side, and back pictures before June 20th.
Once you officially enter, you have six weeks to transform your body as much as possible in the direction you desire. On August 5th the top five contestants will be selected, then put to a vote with the Redcon1 fans to decide the winner. You can find out more about the Summer Readiness Trials on the brand's official contest page.