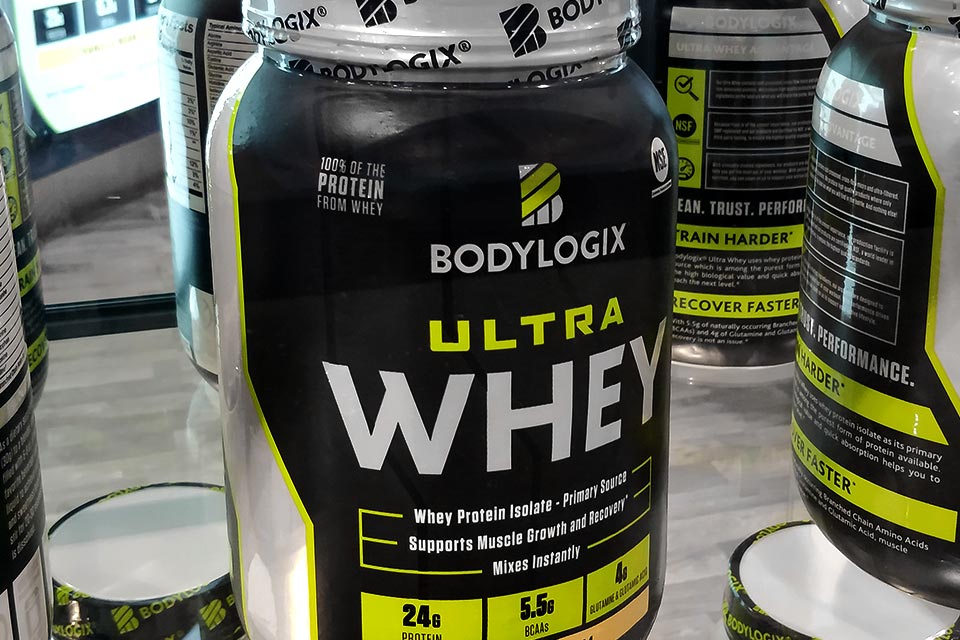 Bodylogix has already been in the headlines quite a bit lately with two pretty big announcements. The first was that the veteran supplement company is rebranding its entire lineup, and the second is that it's moving into full transparency for all of its products.
At the Olympia Expo this weekend we've discovered that Bodylogix does, in fact, have one more surprise up its sleeve. On top of the other significant changes it has coming, the brand is also getting ready to reveal and release a new line of supplements called the Ultra Series.
From what Bodylogix has told us, the Ultra Series is what it sounds like, a more advanced line of products compared to its regular lineup. At the moment we only know of one supplement that's a part of the family and that is Ultra Whey, a protein powder that's mostly made up of whey isolate.