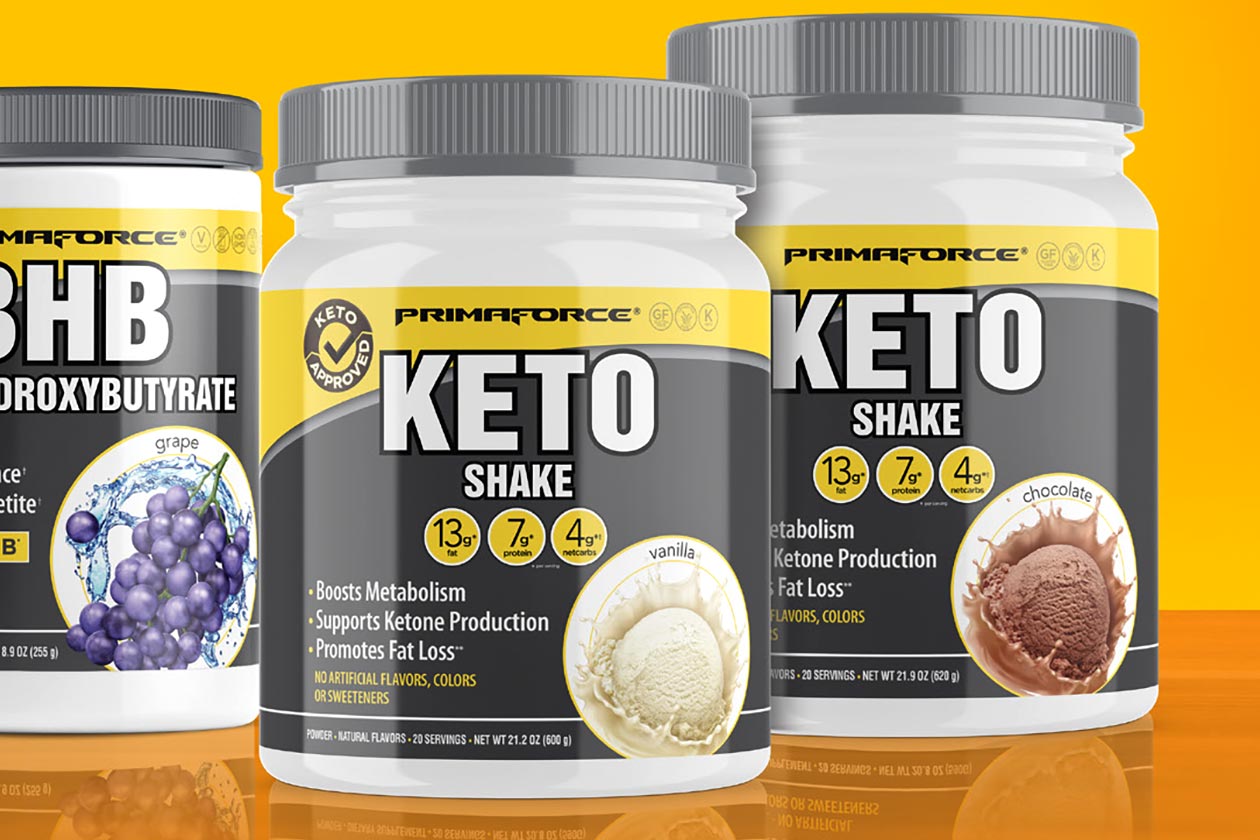 The first half of Primaforce's all-new ketogenic supplement line was completely unveiled yesterday with the introduction of the goBHB formula simply named BHB. Today we have everything you need to know about the other half with the ketogenic meal type product Primaforce Keto Shake.
The other keto formula from Primaforce is essentially a meal replacement featuring a keto friendly nutrition profile. Each of its 20 servings packs 7g of protein mostly from grass fed whey concentrate, 6g of carbohydrates with 2g of that fiber and 3g sugar, 13g of saturated fat from MCT and coconut oil creamer, and a total of 170 calories.
The overall goal of Primaforce Keto Shake is to simply support the ketogenic lifestyle, helping you get a balanced meal on-the-go as well as promoting ketone production and weight loss. Also just like BHB, Keto Shake uses no artificial flavors or sweeteners and is due to hit shelves soon in two traditional tastes with Chocolate and Vanilla.