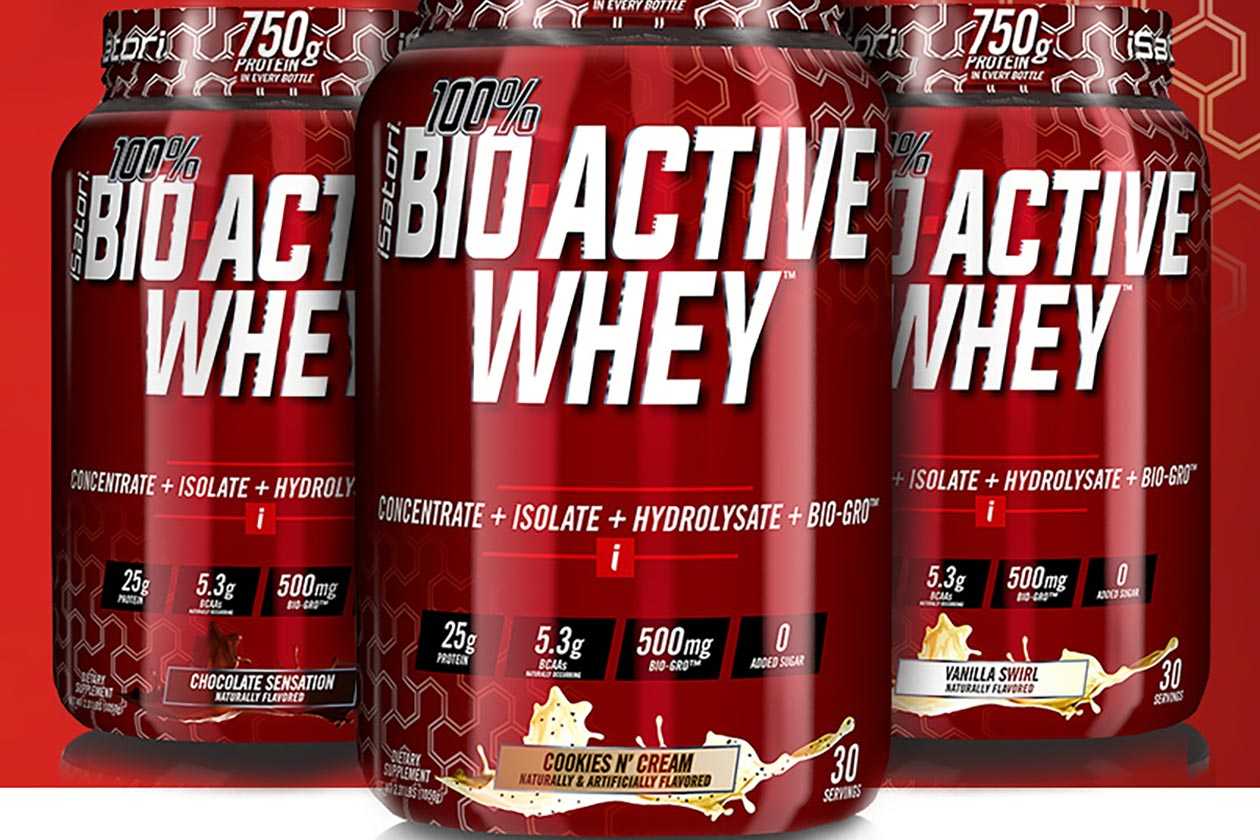 Like a number of other supplements in iSatori's lineup, the Bio-Gro infused protein powder Bio-Active Whey was recently rebranded. It now features an all red design like Bio-Gro and Morph Xtreme, and for a very limited time it is on sale.
iSatori has decided to run a 72 hour, buy two get one free promotion on Bio-Active Whey starting yesterday and finishing tomorrow. With a single 2.3lb tub priced at $33.99, altogether three 30 serving tubs will cost you just short of $70 and work out to under $23 per tub.
To get in on the sale head to iSatori's online store, add three tubs of Bio-Active Whey in your choice of flavor to your cart, then enter the coupon code "B2G1" at checkout.