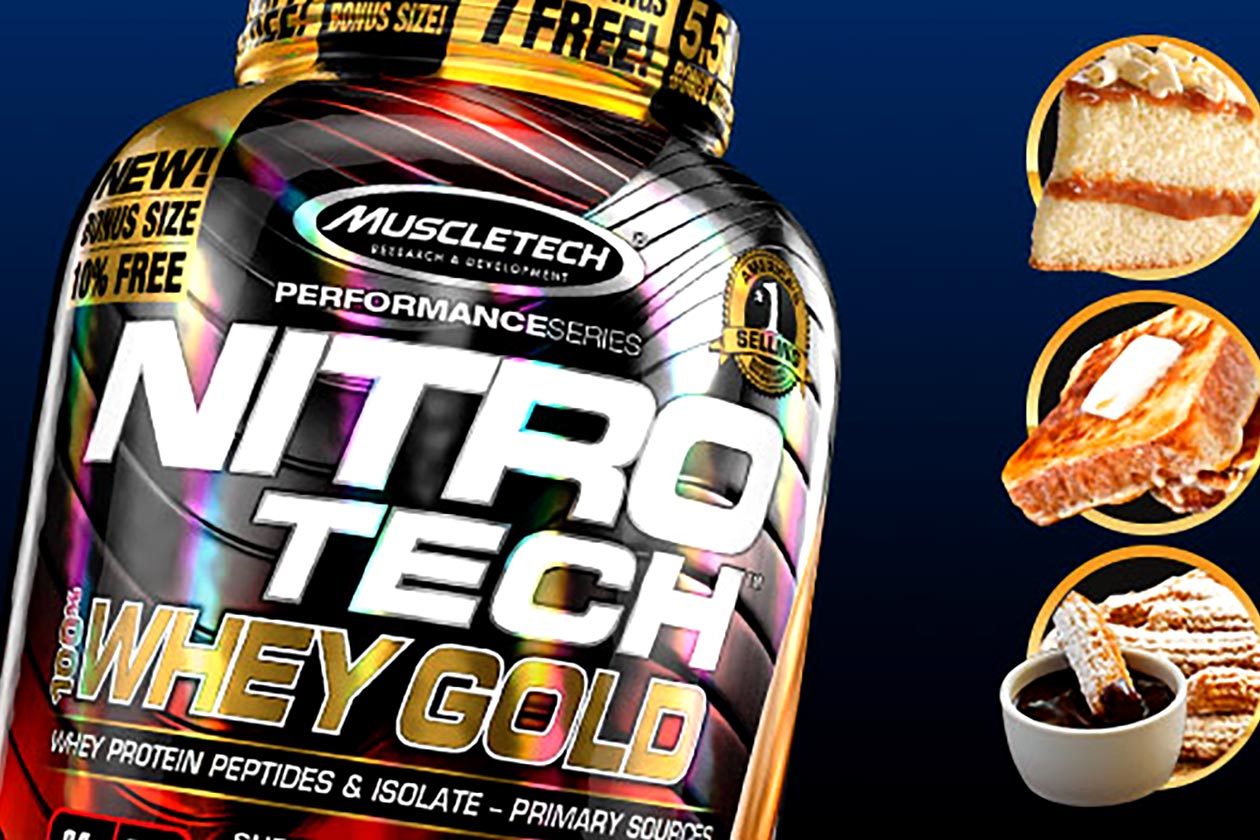 Thanks to the brand's awesome booth over at this week's Stack3d Pro Supplement Expo. We've had a lot to talk about for Muscletech lately as the brand has unveiled a number of new products at the exclusive online event.
Today we continue to highlight the brand's booth as there is one more thing worth sharing from Muscletech's Stack3d Pro presence. On top of unveiling its two-piece 100% Keto Series and a naturally flavored Nitro-Tech, the brand has also teased three new flavors for its Stack3d Certified Nitro-Tech Whey Gold.
Based on the images Muscletech has used to tease its new Nitro-Tech Whey Gold flavors, we do have a few guesses at them. The three look like they'll be French Toast, Churros or Chocolate Dipped Churros, and some kind of Caramel Cake recipe.
Muscletech is promising its three, apparently globally inspired Nitro-Tech Whey Gold flavors for release this spring. That should put the products out and available sometime between the end of March and the end of June.