Mar 3rd, 2018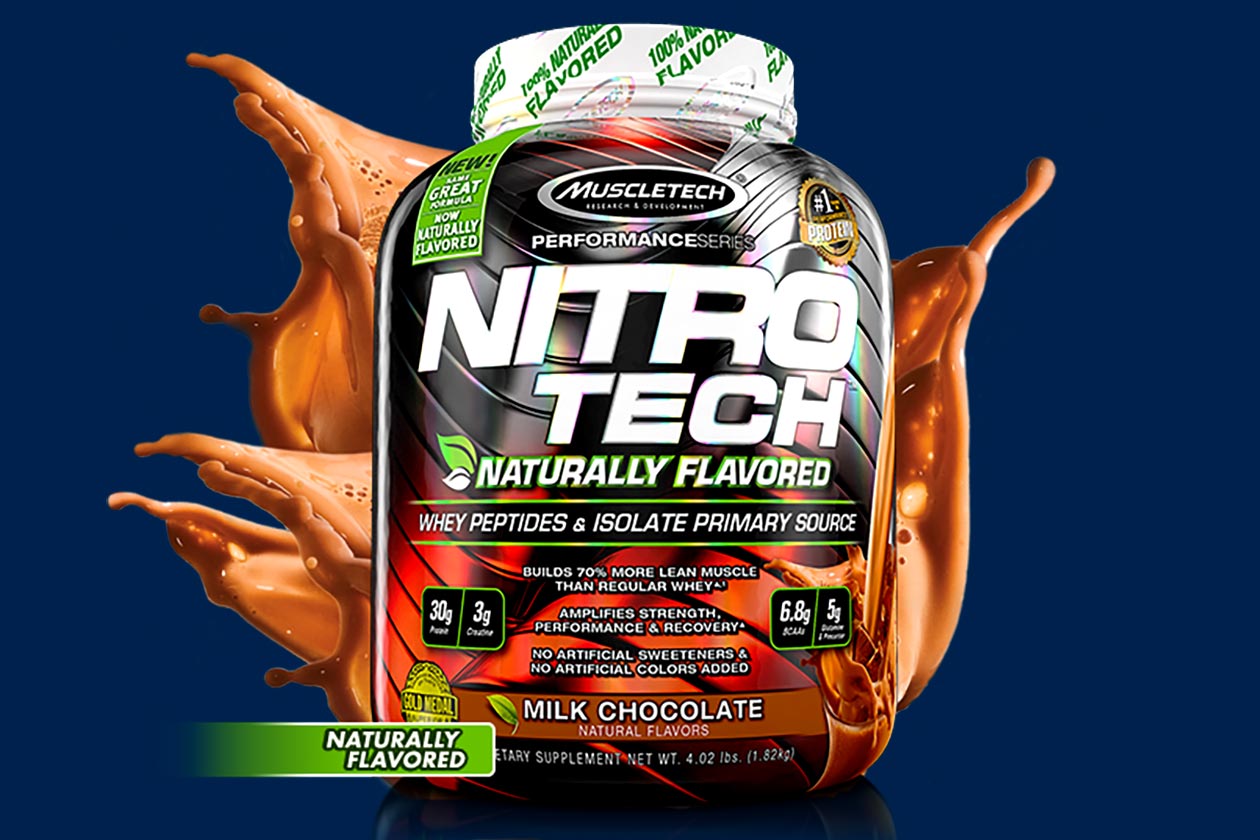 Muscletech's all-natural Nitro-Tech protein powder is now available following its unveiling from a couple of months ago in January. The supplement is essentially just like the regular Nitro-Tech, featuruing the same blend of whey isolate and concentrate, it's just naturally flavored with stevia and monk fruit.
One of the first places stocking Muscletech's natural Nitro-Tech is the online retailer Bodybuilding.com. A full 4lb tub in either Chocolate or Vanilla will cost you $53.99, which is actually just short of $1.50 more than the regular Nitro-Tech.
Bodybuilding.com is also running a sale on Muscletech at the moment, giving you the chance to grab the new naturally flavored Nitro-Tech with a deal. For a limited time it is buy two get one free, so if you grab 12lbs of it, you're only looking at $36 per tub.