Ambrosia Night Owl is a new age nighttime supplement
Apr 4th, 2018
The latest supplement from the collaborative brand Ambrosia, which was first talked about back in January, has been completely unveiled. The product is called Ambrosia Night Owl, and as the brand promised, it is very different from anything else out there on the market.
What is it
While the name Night Owl initially suggested the new Ambrosia creation was some sort of sleep supplement, it turns out that isn't quite the case. The product is actually described as a blue light shield, designed to improve eye health as well as protect your eyes from the many blue light-emitting screens you interact with at night.
Formula
The primary ingredient in Ambrosia Night Owl to back up its blue light shield benefits is Lutemax 2020. It is a branded, naturally-derived marigold extract that provides lutein and enhanced levels of zeaxanthin isomers in the same ratio they're found in nature, all to support eye health.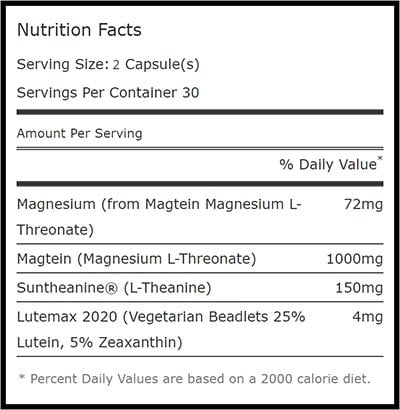 The Night Owl formula doesn't end there, as Ambrosia has included a couple of other ingredients for even more benefits. Also in the mix is a clinical combination of two more branded ingredients for brain performance and recovery with a gram of Magtein magnesium and 150mg of Suntheanine theanine.
Availability
Ambrosia Night Owl doesn't appear to be available yet, but is now listed as coming soon at Tiger Fitness. If that listing is accurate, the retailer looks like it'll eventually have the creative new supplement for $44.99. Each bottle has the usual amount of 30 servings, with each serving suggested to be taken daily, between 4 and 5PM.