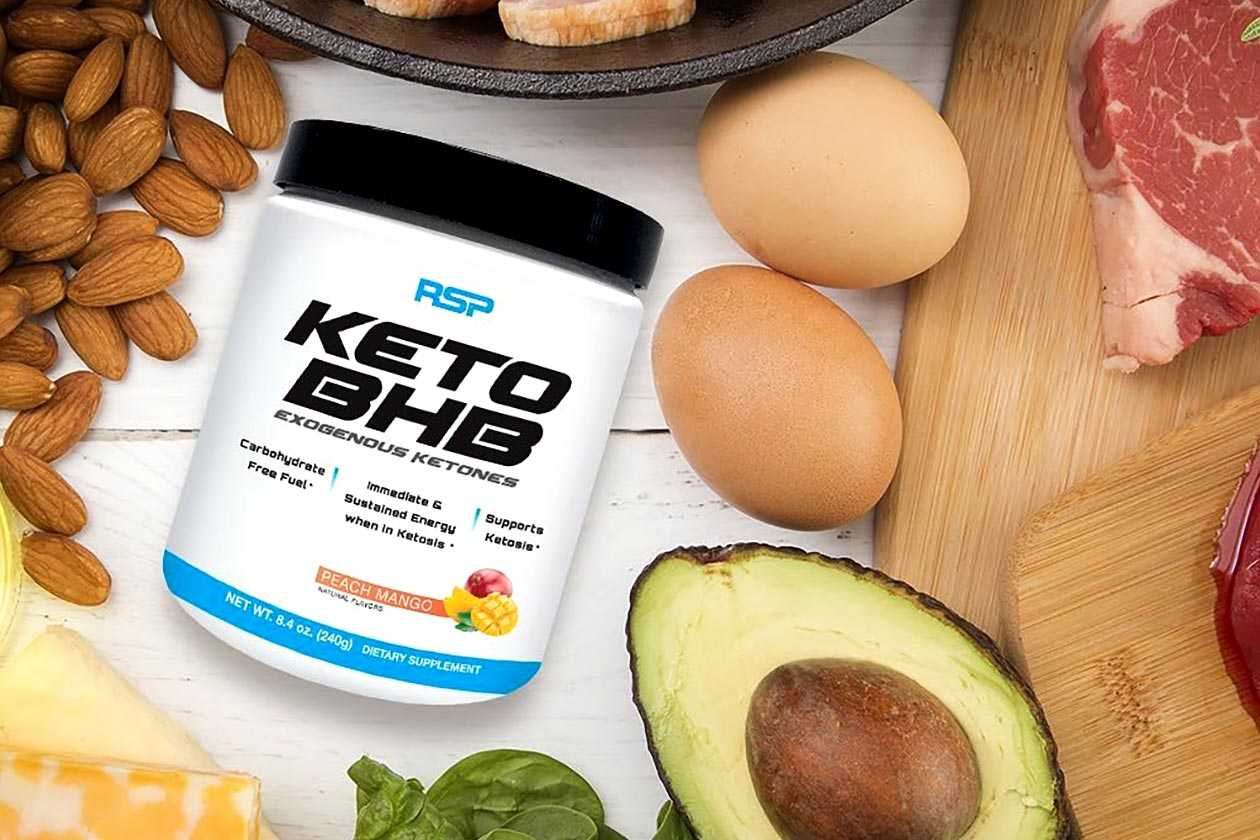 Back in February, RSP Nutrition launched its first ever keto supplement with the rather straightforward Keto BHB. The product has just the one feature to its formula in goBHB branded BHB ketones, dosed at 2.4g per four capsule serving.
RSP Nutrition has now launched its goBHB powered Keto BHB in an all-new flavored powder version. The supplement still has the same main ingredient with goBHB ketones; however, it is dosed at 11.7g per serving instead of 2.4g, and has 16 servings per tub instead of 60.
Despite having a slightly higher overall total of goBHB ketones, the new Keto BHB powder is the same price as the capsules. Over on Amazon, you can get the latest RSP Nutrition product for $39.97 per tub with just the one Peach Mango flavor to choose from at the moment.