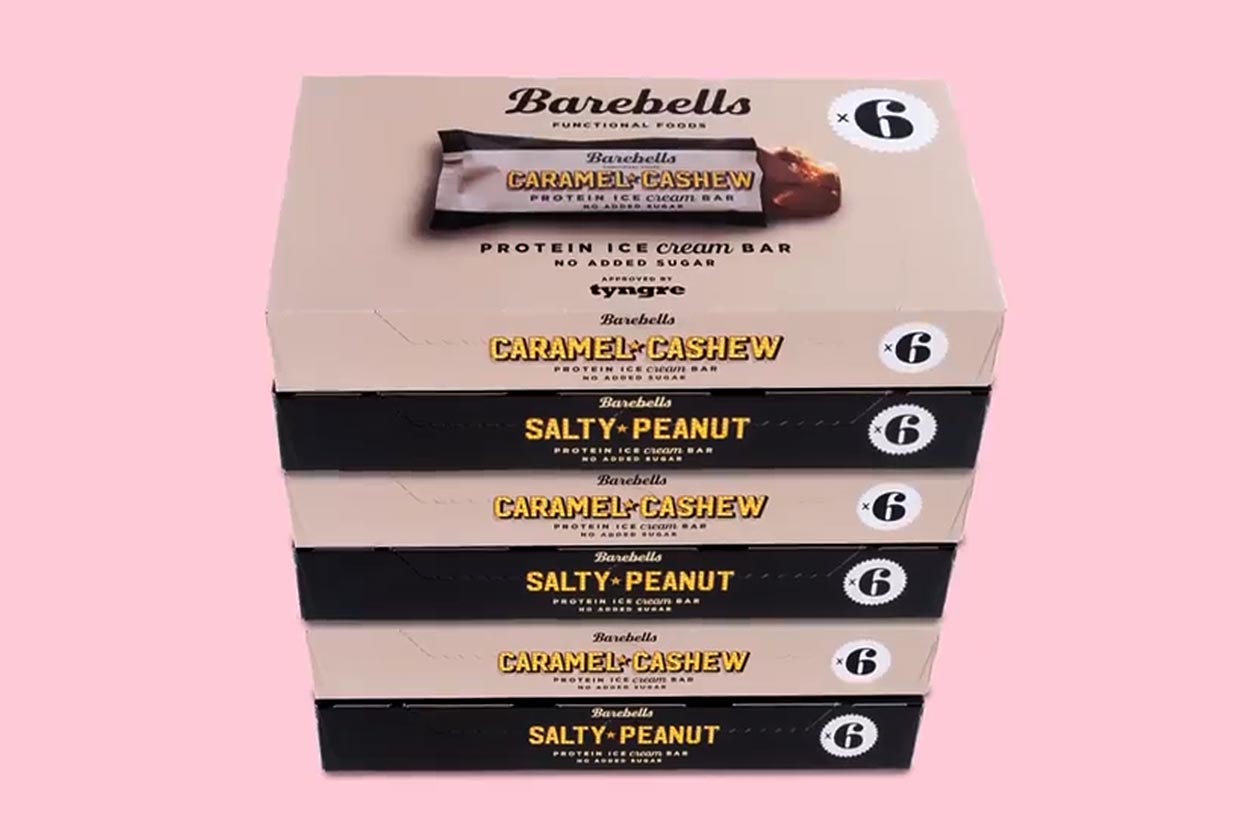 Just a few days after introducing its delicious looking tubs of Protein Ice Cream and sweet low-calorie sauces. Barebells has released an image of a new size option for one of its earlier ice cream products, the Swedish brand's Protein Ice Cream Bar.
Previously fans of Barebells in its local country of Sweden, could only purchase the Protein Ice Cream Bars individually. This week the brand has previewed boxes of the mouthwatering product that squeeze in a total of six ice cream bars.
The new Barebells Protein Ice Cream Bar boxes have been pictured in the protein treat's two original flavors, Caramel Cashew and Salty Peanut. We're not sure when the brand plans on making them available, as for now, all Barebells has done is preview the boxes.