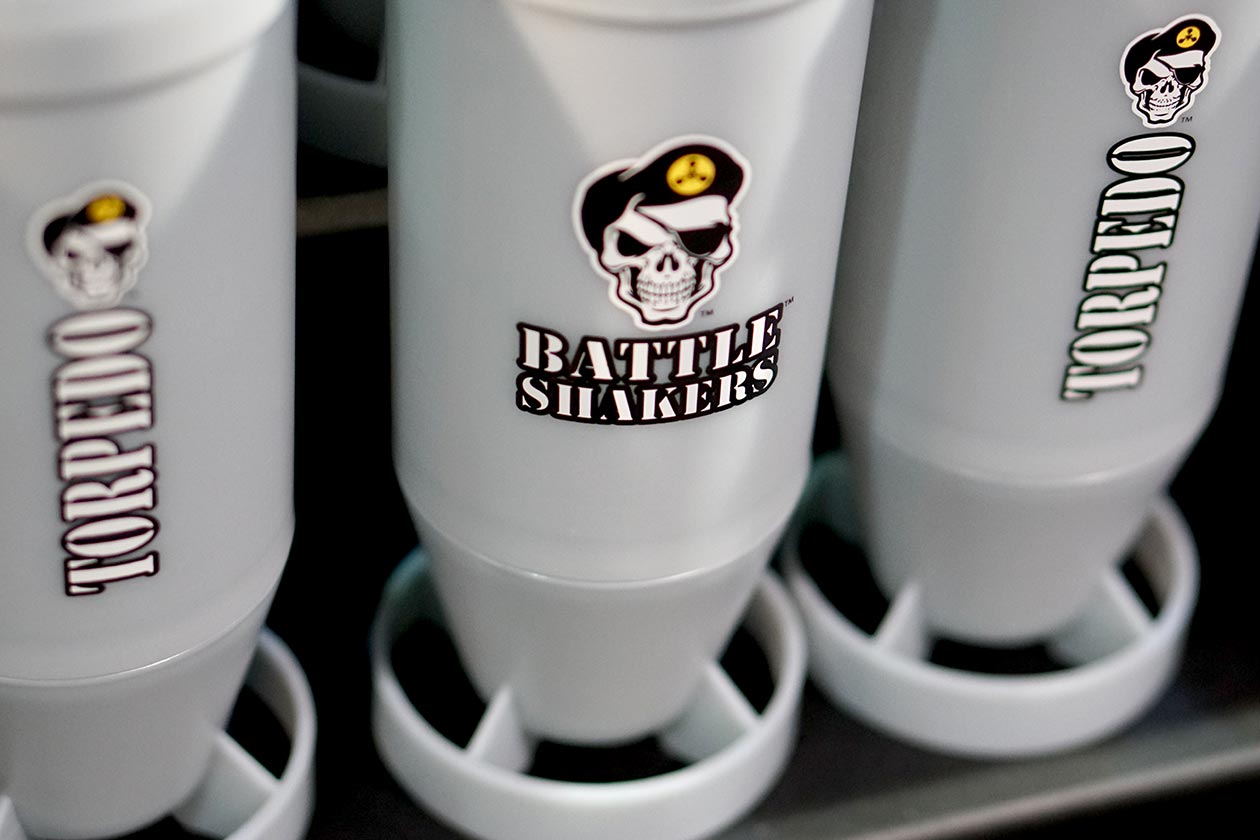 Battle Shakers has delivered on its promise of officially launching its line of supplement shakers at the 2018 Olympia Expo. The brand is here in full force at one of the booths closer to the entrance and is displaying all four of its weapon themed shakers.
They are indeed just as awesome in person as they look in pictures, packing a robust build with easy-to-use, quality features. Here at the Olympia, Battle Shakers is selling its bottles at a fairly competitive price for a unique shaker, with one for $15 or two for $25.
It is also worth mentioning that our Battle Shakers giveaway is still running and open to enter. We have one of each of the brand's shaker bottles up for grabs, with the contest due to close at midnight this coming Wednesday.