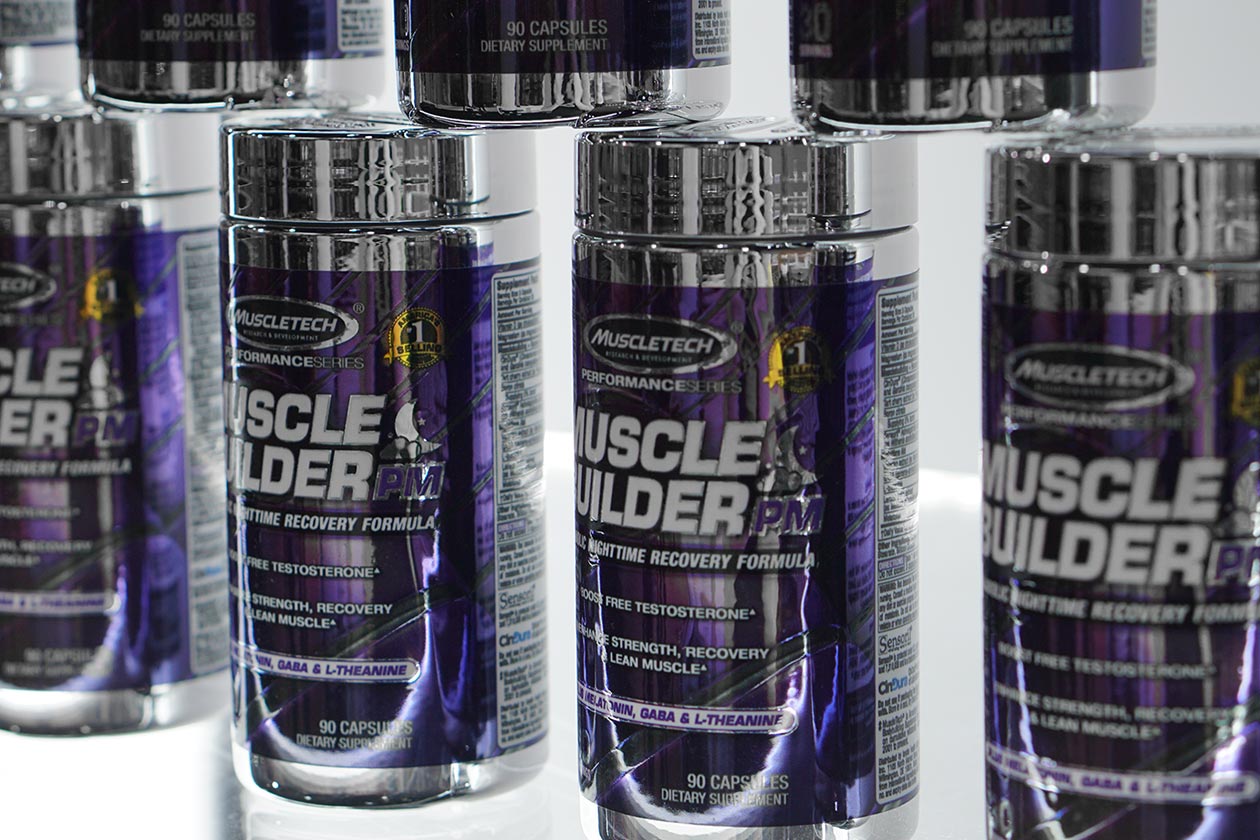 Yesterday we posted about Muscletech's upcoming creatine supplement Cell-Tech Next Gen, and how the brand completely unveiled it at this year's Olympia Expo. It turns out, that is definitely not the only new product the brand has on display in Las Vegas this weekend.
Muscletech actually has four other new supplements at the Olympia Expo, all of which are spin-offs of other products. The items on display are the nighttime recovery formula Muscle Builder PM, the thermogenic infused Test HD Thermo, and naturally flavored versions of Amino Build and Vapor X5.
Like Cell-Tech Next Gen, Muscletech doesn't plan on releasing any of these new supplements for another month or so.