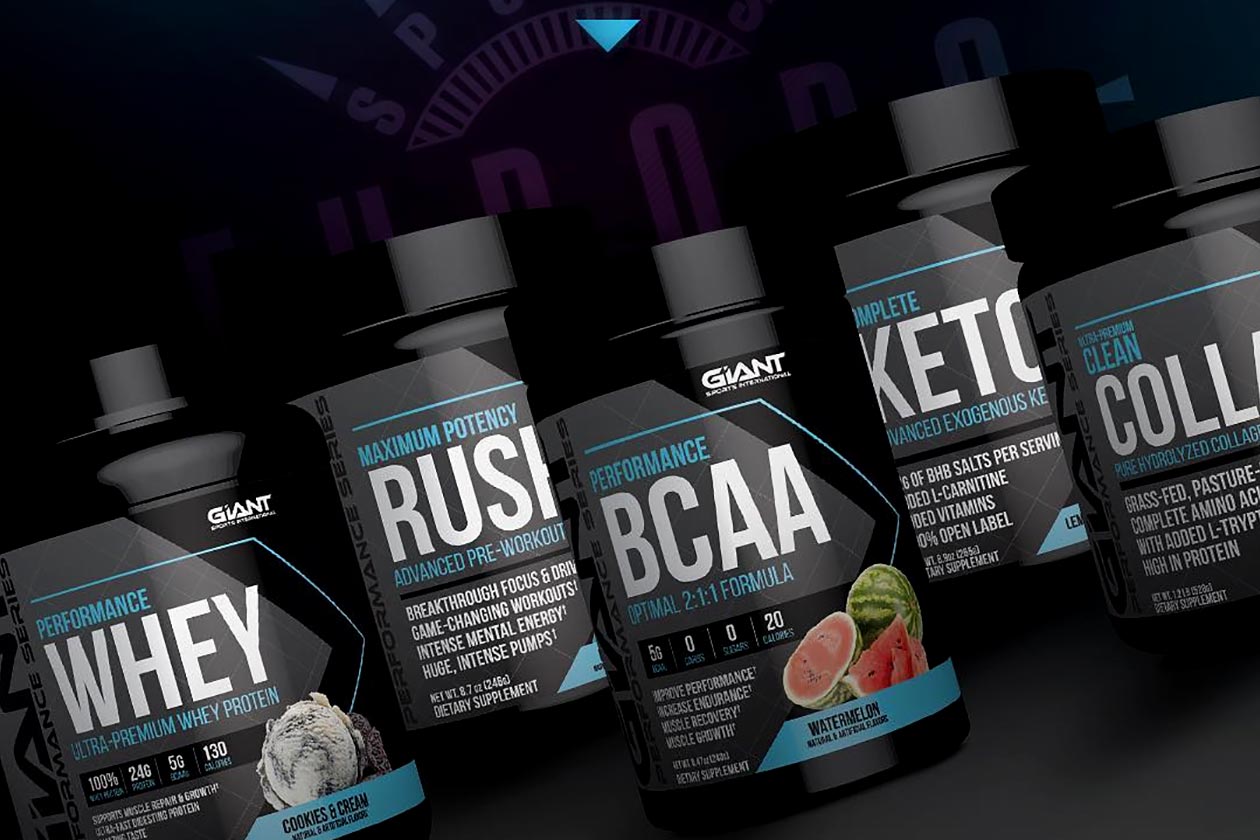 A much better look has been released at the upcoming Performance Series from Giant Sports that was previewed just a couple of weeks ago. The new look at the line doesn't reveal too much more about each of the supplements, although it does confirm that there will be at least six items in the series.
Previously we only knew about five products in the Giant Sports Performance Series with Rush, the proteins Whey and Isolate, Keto, and BCAA. The picture that's surfaced this week shows off a supplement we hadn't seen before named Collagen, which features grass-fed hydrolyzed collagen with added tryptophan.
Another rather important detail that's been revealed is that the Giant Sports Performance Series won't be available everywhere. The brand's six-piece lineup is going to be distributed through Europa and exclusively to physical, brick and mortar supplement retailers.