Granite Pre-Mium features a shorter, but similar formula to Arc Reactor
Nov 12th, 2018
Granite Supplements has officially launched Pre-Mium, the pre-workout product the brand previewed earlier in the year. Originally it was said that the supplement would feature the same formula as Granite's previous stimulant pre-workout Arc Reactor, however, now that it's finally here we can see that's not entirely the case.
Effects and ingredients
The all-new Pre-Mium from Granite Supplements is still a well-rounded pre-workout like Arc Reactor, it just relies on a slightly different but mostly shorter set of ingredients. The brand has packed the product with features to help enhance muscle pumps and performance, and increase physical energy and mental focus.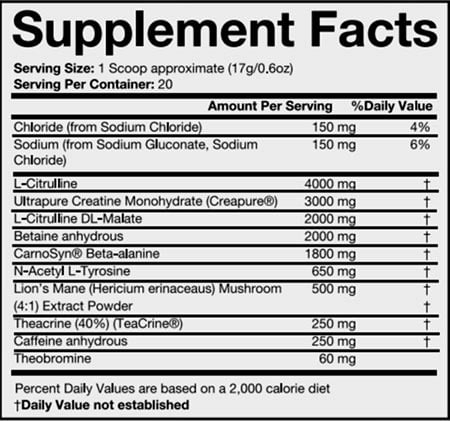 In total there are ten main ingredients in Granite Supplements' Pre-Mium, all of which are from the original Arc Reactor with the exception the focus enhancer lion's mane. The pre-workout includes a number of major highlights such as a 6g blend of citrulline, 3g of CreaPure creatine, 250mg of caffeine, and 100mg of pure TeaCrine.
Pre-Mium vs Arc Reactor
If you're familiar with Granite Supplements' original pre-workout Arc Reactor, you'll notice that the Pre-Mium formula is pretty much the same. The biggest difference between the two is that Pre-Mium dropped three of Arc Reactor's big pump ingredients with HydroMax glycerol, Nitrosigine, and VasoDrive-AP.
Where to buy
Fans of Granite Supplements can now purchase the long-awaited Pre-Mium pre-workout over at granitesupplements.com. A full 20 serving tub of the supplement will cost you $49.95 with two fruity flavors to choose from in Watermelon Burst and Tangerine Burst.