Earlier this year the veteran supplement company MET-Rx launched two rather creative protein snacks. Those products were the Whey Protein Snack Cup, which we reviewed and enjoyed quite a bit, and Whey Protein Cookie Bites, which is a bag of bite-sized, protein infused cookies.
Since we enjoyed MET-Rx's Snack Cup so much, we figured we'd pick up the brand's Cookie Bites for a hands-on review. As a quick rundown on the nutrition profile of the snack, a full bag provides a relatively light 12g of protein, 10g of fat, 23g of carbohydrates with 9g of that sugar, and a total of 200 calories.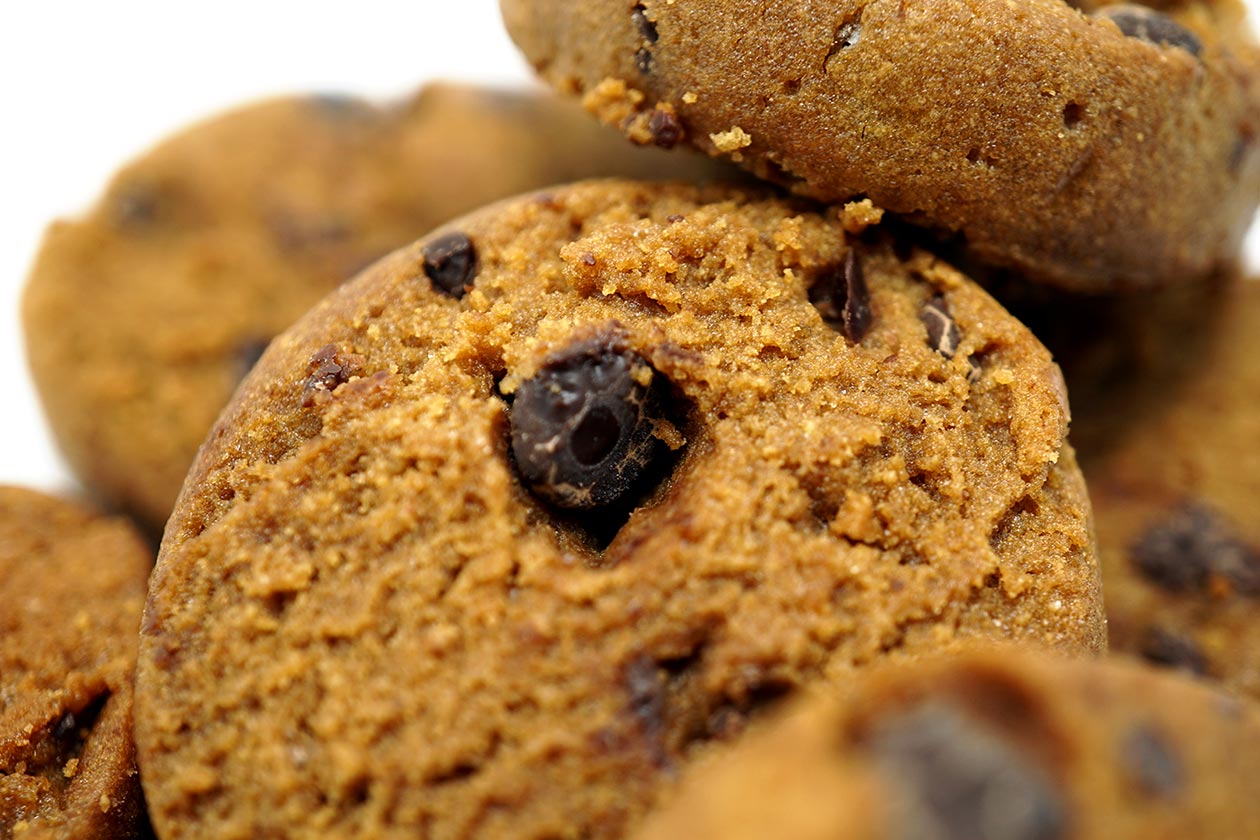 Review
Going into this review, we were expecting the MET-Rx Cookie Bites to be something a little more special than just a smaller version of a typical protein cookie. Being the unique size that they are and having a not so lean nutrition profile, we were hoping for a different kind of protein cookie experience.
It turns out MET-Rx's Cookie Bites do indeed taste like a bite-sized version of your common protein cookie. They have a texture that's closer to a dense and chewy protein bar than a traditional crumbly cookie, however, they are quite flavorsome. Much to our surprise, while the texture of the Cookie Bites is all too familiar, MET-Rx has managed to pack the product with a deceptively large amount of flavor.
The Cookie Bites come in two flavors with Chocolate Chip and Chocolate Peanut Butter, both of which are ruled by their chocolate chips. The cookies feature a generous number of chips that give them a realistic chocolate sweetness that makes them enjoyable and addictive. The Chocolate Peanut Butter flavor also has a solid peanut taste with actual peanut bits that go nicely with the chips and make it our preferred option.
Summary
MET-Rx's Whey Protein Cookie Bites is certainly a protein snack you can enjoy. The chocolate chip loaded, bite-sized cookies deliver a delicious chocolate sweetness that pairs very well with the Chocolate Peanut Butter flavor. While the consistency isn't as impressive as we had hoped, the strong and lasting chocolate driven flavor easily saves the snack.
If you're looking for something sweet and packed with a bit of protein, you won't likely be disappointed with MET-Rx's Cookie Bites. As mentioned earlier, the product's macros aren't as lean as the likes of a typical protein bar or shake, but they're good enough to pass as an occasional protein-packed treat.
This supplement review is presented in partnership with Generation Iron