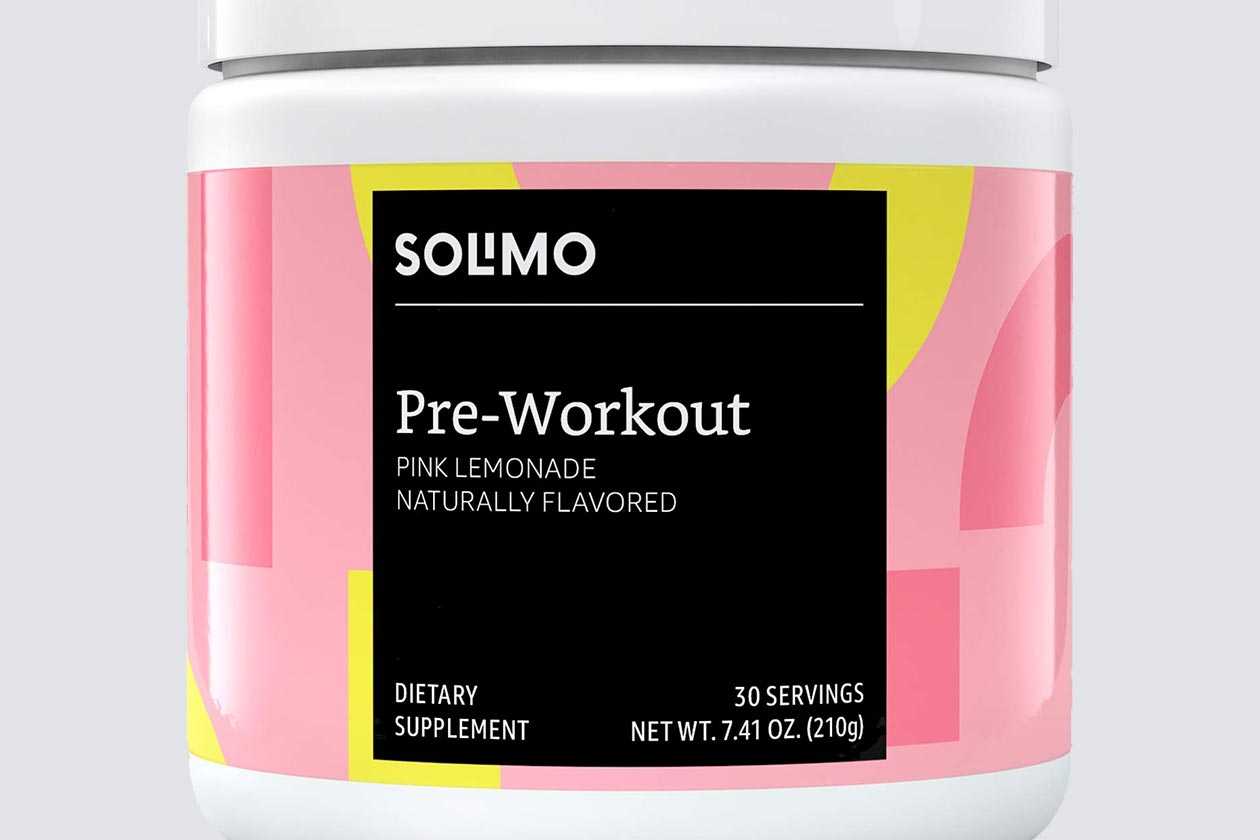 The Amazon brand Solimo is at it again this week, with another entirely new supplement release. This time around the brand is getting into a slightly more complex area of the industry with Pre-Workout, which is of course named after the very competitive category it competes in.
The Solimo Pre-Workout is a relatively simple product featuring relatively light doses of common pre-workout ingredients. The supplement is also not entirely transparent, so you don't know exactly how much of each ingredient you get per serving except for its caffeine at a dose of 135mg.
The product is packed with two proprietary blends, including a 1.1g pump blend made up of arginine AKG, citrulline, citrulline malate, and arginine HCl. The other half of the Solimo Pre-Workout features a 3.7g blend of beta-alanine, creatine monohydrate, taurine, caffeine, tyrosine, and choline bitartrate.
As mentioned, the formula behind Solimo's pre-workout is relatively light, which is something you can see in its label above. To give you a comparison, Granite's recently released Pre-Mium pre-workout features a combined 9g of citrulline, creatine, and beta-alanine, whereas all of the ingredients in Solimo's supplement only combine to a weight of 4.8g.
You can now purchase Solimo's pre-workout competitor over on Amazon in a 30 serving tub and in the one Pink Lemonade flavor. The price on the product is about what we'd expect based on what the brand has included in the Solimo Pre-Workout at $15.31 with stock due to arrive and ship this coming Saturday.