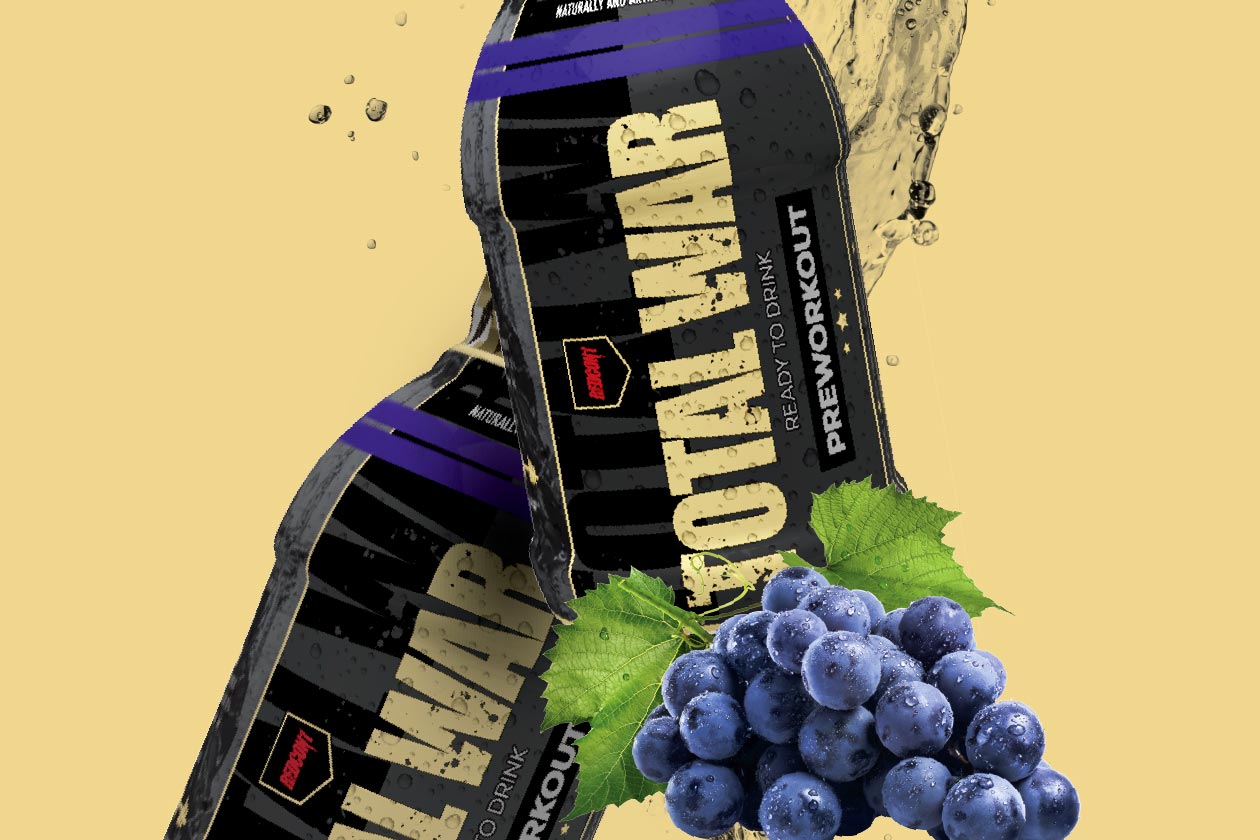 Redcon1's sweet and enjoyable Total War RTD is now finally available for purchase through the brand's online store. The supplement delivers the same kind of pre-workout experience as the original Total War powder, but in a more convenient and great tasting premixed drink.
At the moment Redcon1 only has one of the Total War RTD's six flavors available with Grape. The other five options are Sour Gummy, Strawberry Mango, Orange Crush, Rainbow Candy, and Green Apple, which are due to hit the brand's online store over the next couple of weeks.
To celebrate the Total War RTD launch, Redcon1 is running a very worthwhile sale, although only for a limited time. Through until midnight tonight at redcon1.com you can get 31% off the product using the coupon "NEWME", which drops its price of $34.99 down to only $24.15 for a case of 12.