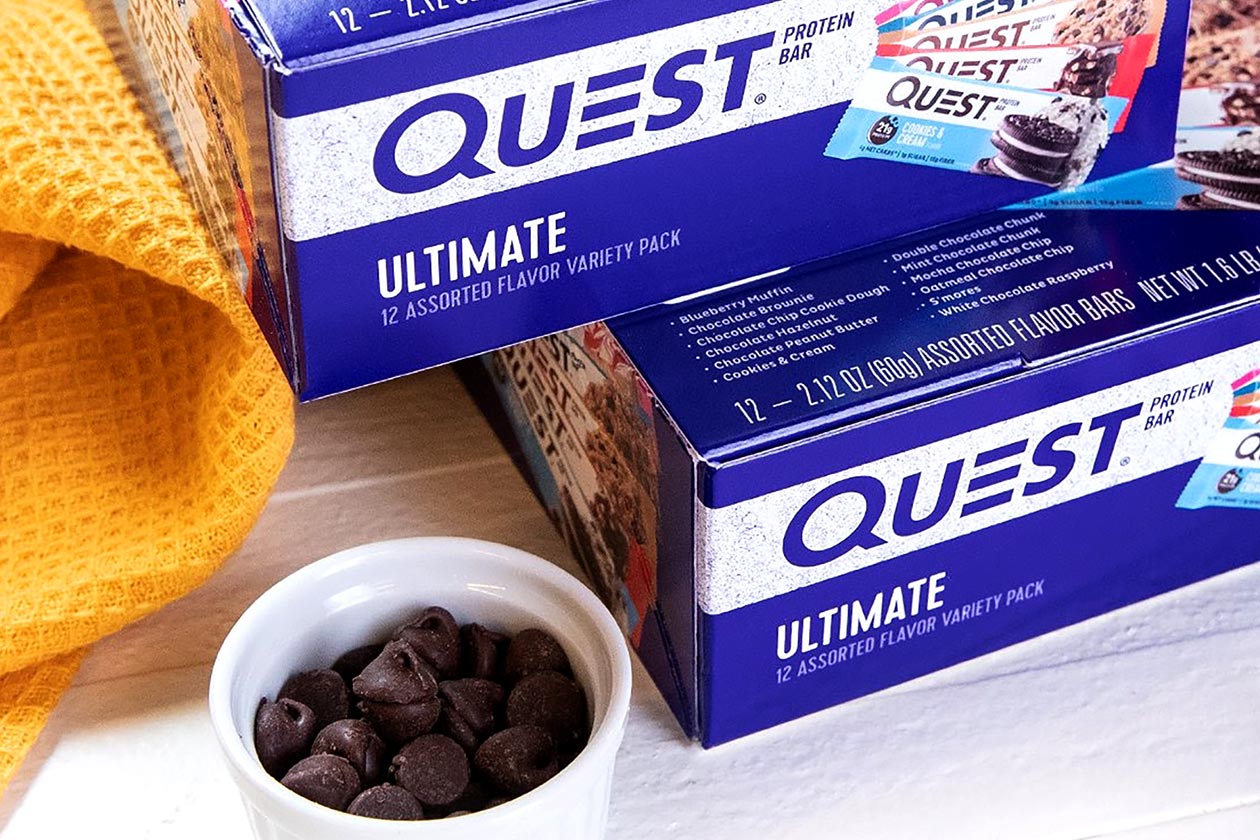 If you're a fan of Quest Nutrition's signature protein bar and like a little bit of variety, or you're looking to try the product, the brand's latest release might be of interest to you. Quest has just dropped its all-new Ultimate Variety Quest Bar box packing a total of 12 bars, all of which are different flavors.
The flavors making up the new variety box are S'mores, Mint Chocolate Chunk, White Chocolate Raspberry, Chocolate Peanut Butter, Oatmeal Chocolate Chip, and Blueberry Muffin. The remaining six are Chocolate Chip Cookie Dough, Cookies & Cream, Double Chocolate Chunk, Chocolate Brownie, Mocha Chocolate Chip, and the recently released Chocolate Hazelnut.
For those that like the look of Quest Nutrition's massive Quest Bar variety box, there are actually only two places you can purchase it. The Ultimate Variety pack is currently exclusive to the brand's own online store for $25.99 as well as Amazon, although we don't yet see it available over at amazon.com.