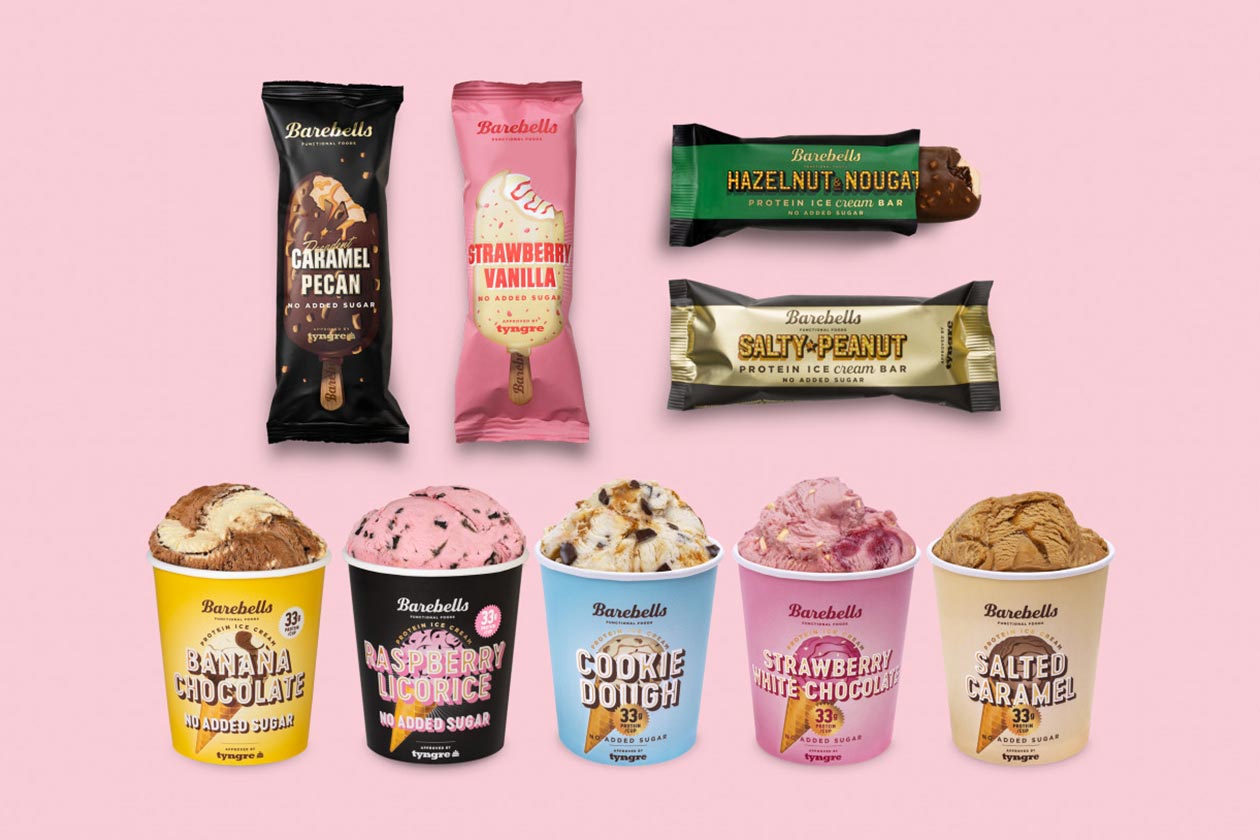 Barebells has announced the other two new flavors for its line of ice cream, and they both look and sound absolutely delicious. It was just last week that the Sweden based brand announced two new options for its jar of protein ice cream with Banana Chocolate and Raspberry Licorice.
The new additions unveiled to start this week include a Hazelnut & Nougat Protein Ice Cream Bar, which is a flavor Barebells added to its number one rated protein bar in September of last year. The new ice cream bar has 5.8g of protein, 9.6g of carbohydrates with 3.2g of that sugar, 12g of fat, and 170 calories.
The other new ice cream product from Barebells is a Caramel Pecan Protein Ice Cream Stick featuring a salty caramel swirl and a milk chocolate coating with a pecan crunch. It provides a reasonable 8.4g of protein, 15g each of carbohydrates and fat, 4.2g of sugar, and a total of 228 calories.
According to Barebells the Raspberry Licorice and Banana Chocolate tubs, the Hazelnut & Nougat bar, and Caramel Pecan Ice Cream Stick, are all now available starting this week.