Apr 17th, 2019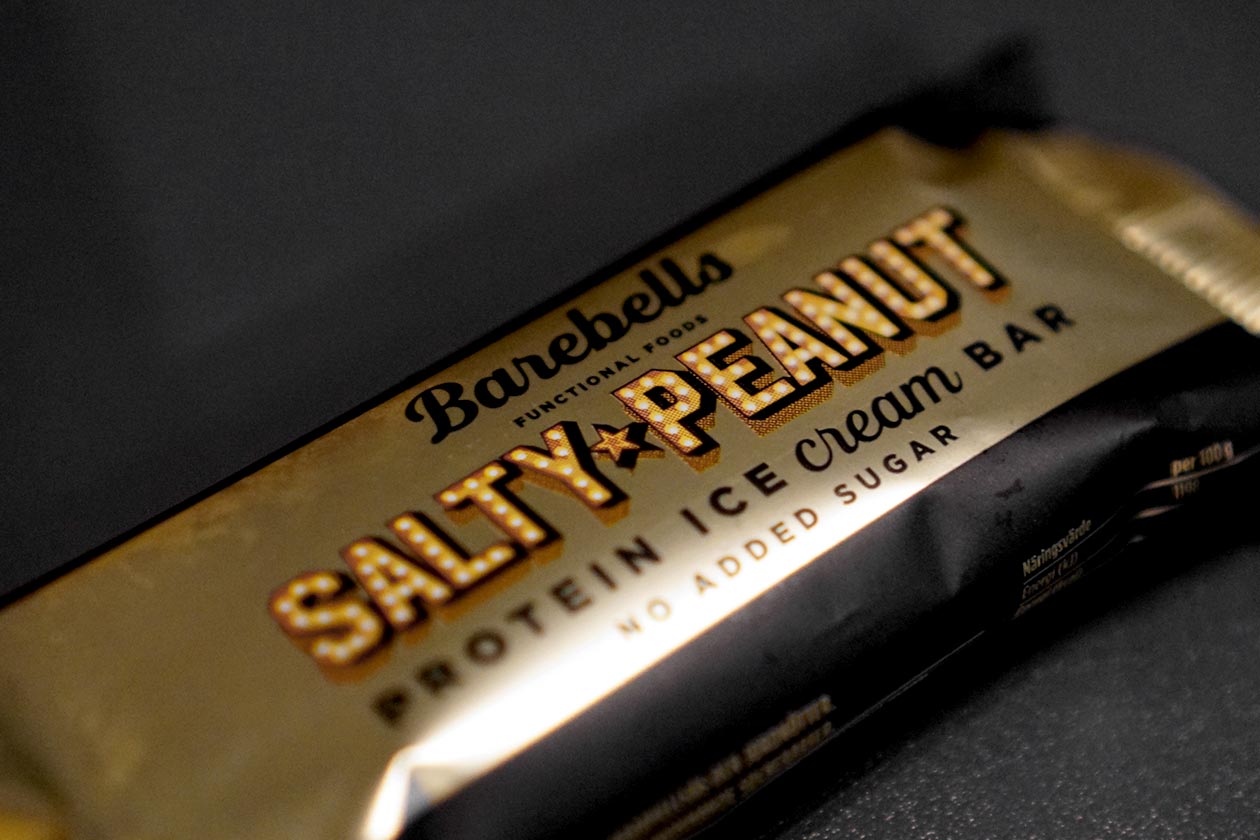 The Protein Ice Cream Bar is one of Barebells many protein infused, no added sugar ice cream snacks, which is only available in a limited amount of Europe countries. We recently ventured out that way and got our hands on the entire lineup and have to say the Ice Cream Bar is the brand's best offering from the freezer.
The Barebells Ice Cream Bar has around 6g of protein, 11 to 12g of fat, with about 3g of sugar, and between 168 to 170 calories. It has three flavors available, each of which is an option from the menu of its protein bar with Hazelnut & Nougat, Caramel Cashew, and Salty Peanut, and can be found in Swedish convenience stores for just 30 SEK (3.25 USD) each.
Review
The Barebells Ice Cream Bar is quite possibly one of the best snacks we've ever had purely because of how different it is and convenient it is to get in the brand's home country. The product has the same kind of build as its number one rated protein bar, however instead of having a doughy center, it is filled with ice cream.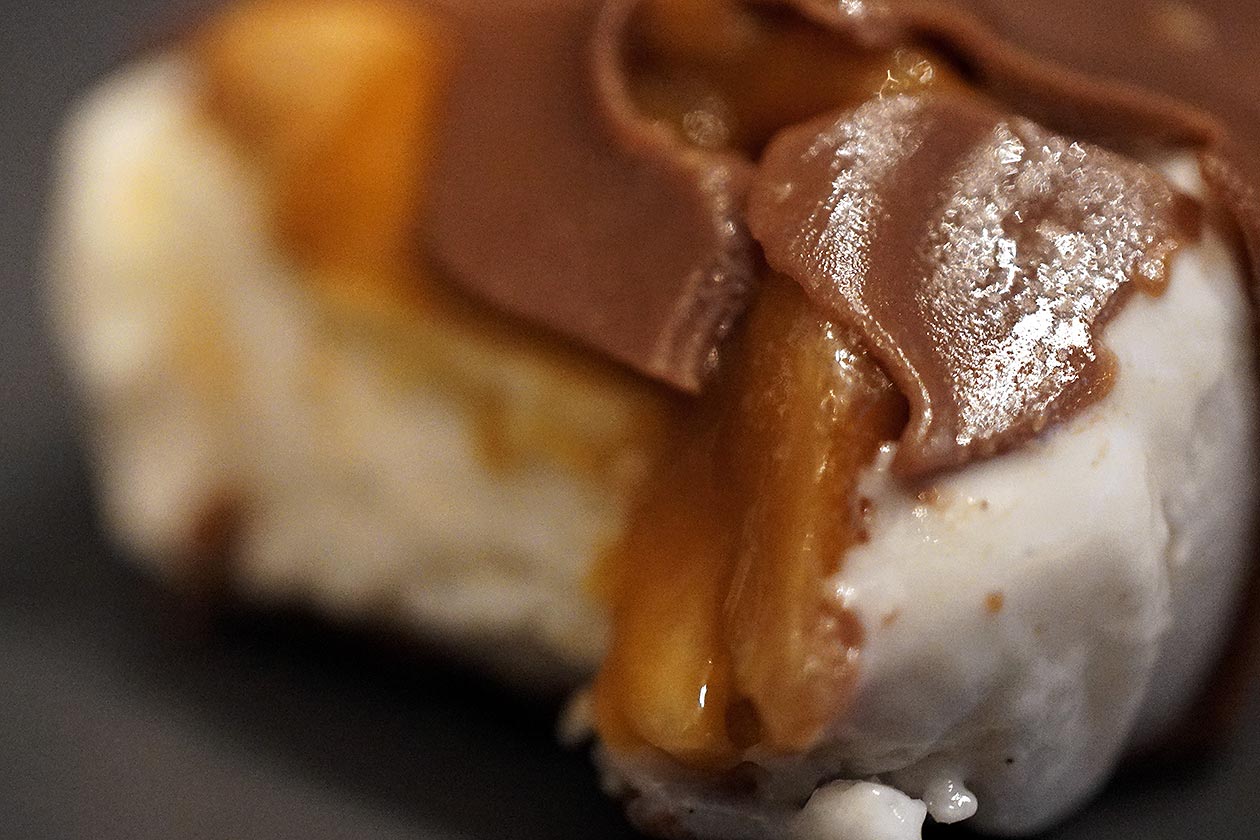 The ice cream part of the snack isn't actually all that great with a simple, lightly vanilla flavored ice cream. It is soft and smooth like the real thing, but when eaten by itself the consistency is the only convincing part as it doesn't offer much in terms of a defining taste.
While the ice cream in Barebells Ice Cream Bars may not be that exciting, everything that surrounds that center makes up for it and then some. The product features a flavor-filled layer atop the ice cream and a deliciously sweet and realistic chocolate coating with various nuts sprinkled in.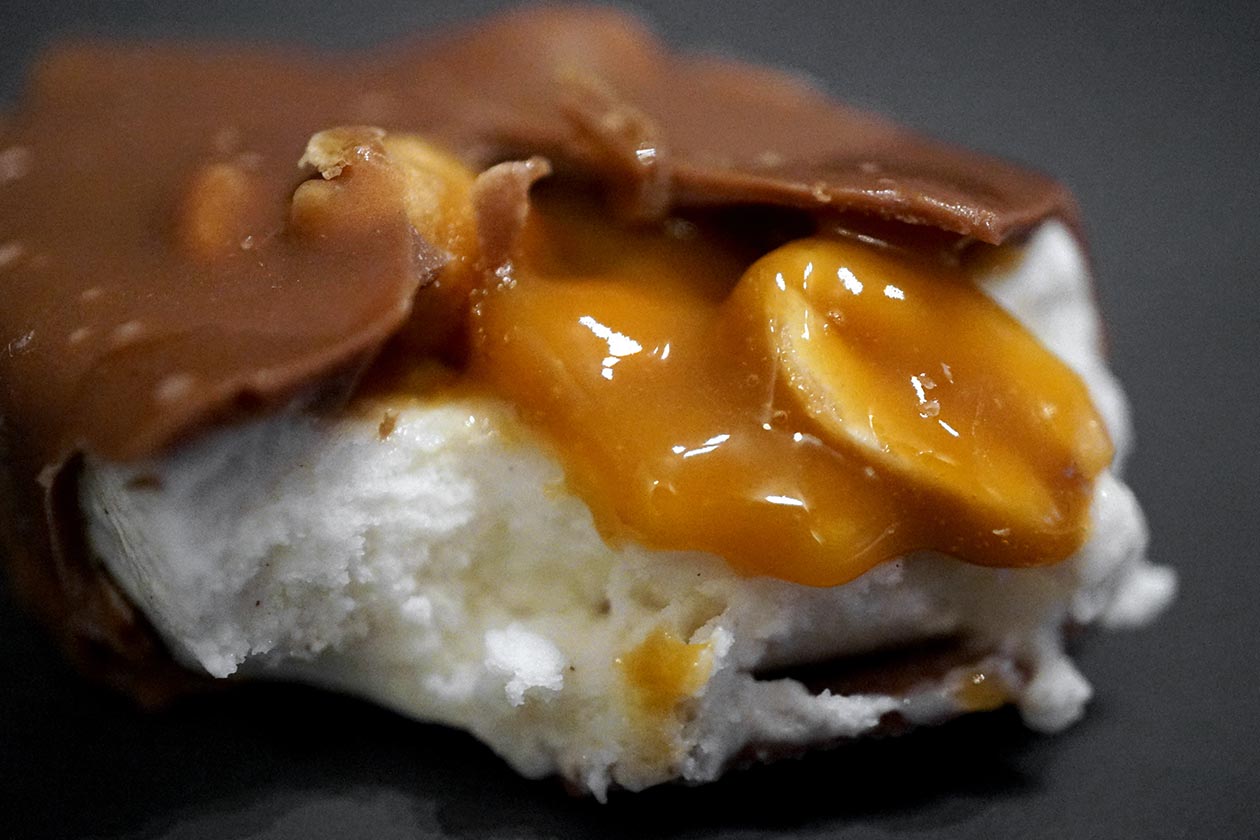 It is that gooey layer and chocolate coating that turn the Barebells Ice Cream Bar into an incredible, no added sugar protein snack. The combination of everything in the product is absolutely amazing when it's all rolled into a single bite, and at just 170 calories per bar with 6g of protein, it is truly unbelievable.
The Salty Peanut and Hazelnut Nougat are the best flavors available for the Ice Cream Bar, which is not too surprising since the protein bars in those flavors are great as well. The caramel in Salty Peanut and nougat are addictively salty and sweet, with the peanuts and hazelnut also in the mix at just the right amount to taste but not overpower the experience.
Summary
Barebells Ice Cream Bar is as mentioned, one of the best protein snacks on the market with an incredible sugar loaded-like taste, unique format, and convenient availability in Sweden. The macros on the product aren't as clean as the delicious Barebells Protein Bar, but the flavor is worth the sacrifice.