'Merica Labz unleashes its more intense H-Bomb pre-workout in the UK
May 14th, 2019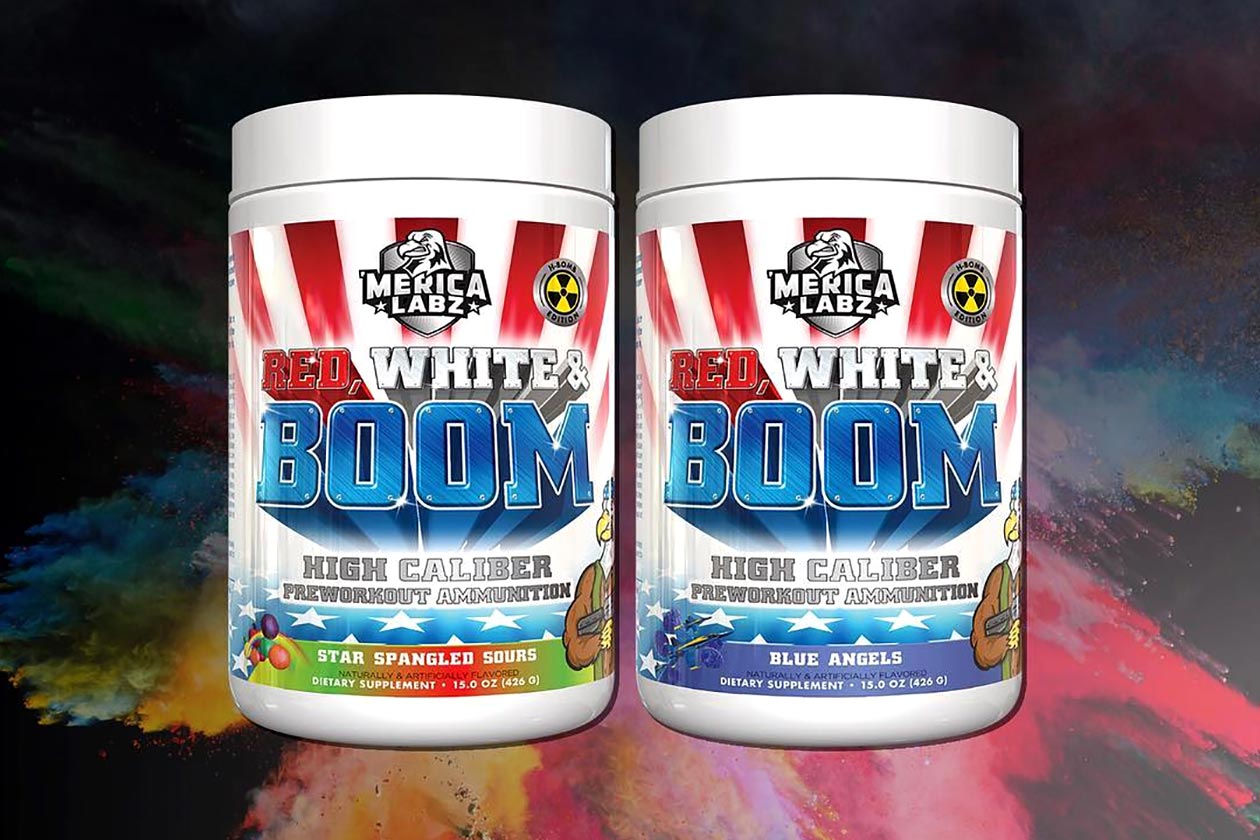 Red, White and Boom H-Bomb Edition is an all-new version of the 'Merica Labz pre-workout Red, White and Boom that is now available in the United Kingdom. The brand's distribution partner A-List Nutrition is stocking the supplement in two flavor options with Blue Angels and Stars Spangled Sours for £39.99 (51.68 USD) per tub.
The product features a slightly different combination of ingredients compared to the Red, White and Boom available in the US, and we can confirm first-hand it is more intense. Much like the original, it features a mix of ingredients for intense energy, better muscle pumps, improved performance, and enhanced focus.
'Merica Labz Red, White and Boom H-Bomb edition has all of the same ingredients as the original with some at lighter and higher amounts, plus a handful of new additions. For better energy and focus, the supplement comes with a gram of choline bitartrate, 450mg of caffeine, 100mg of theobromine, 1.5g of tyrosine, and DMHA at 200mg.
You can see the full list of ingredients and doses in the Red, White and Boom H-Bomb edition in the facts panel above which also includes features for performance and pumps. Taking care of that sde of things 'Merica Labz has thrown in 5g of creatine monohydrate, a hefty 8g of citrulline malate, and 3.2g of beta-alanine.
We were fortunate enough to pick up a tub of 'Merica Labz all-new Red, White and Boom H-Bomb edition at BodyPower this past weekend, and will likely have a review along soon. It is indeed a powerful pre-workout as you'd expect with what the brand has jammed into this one, making it well worth the £40 price tag for 20 full servings.