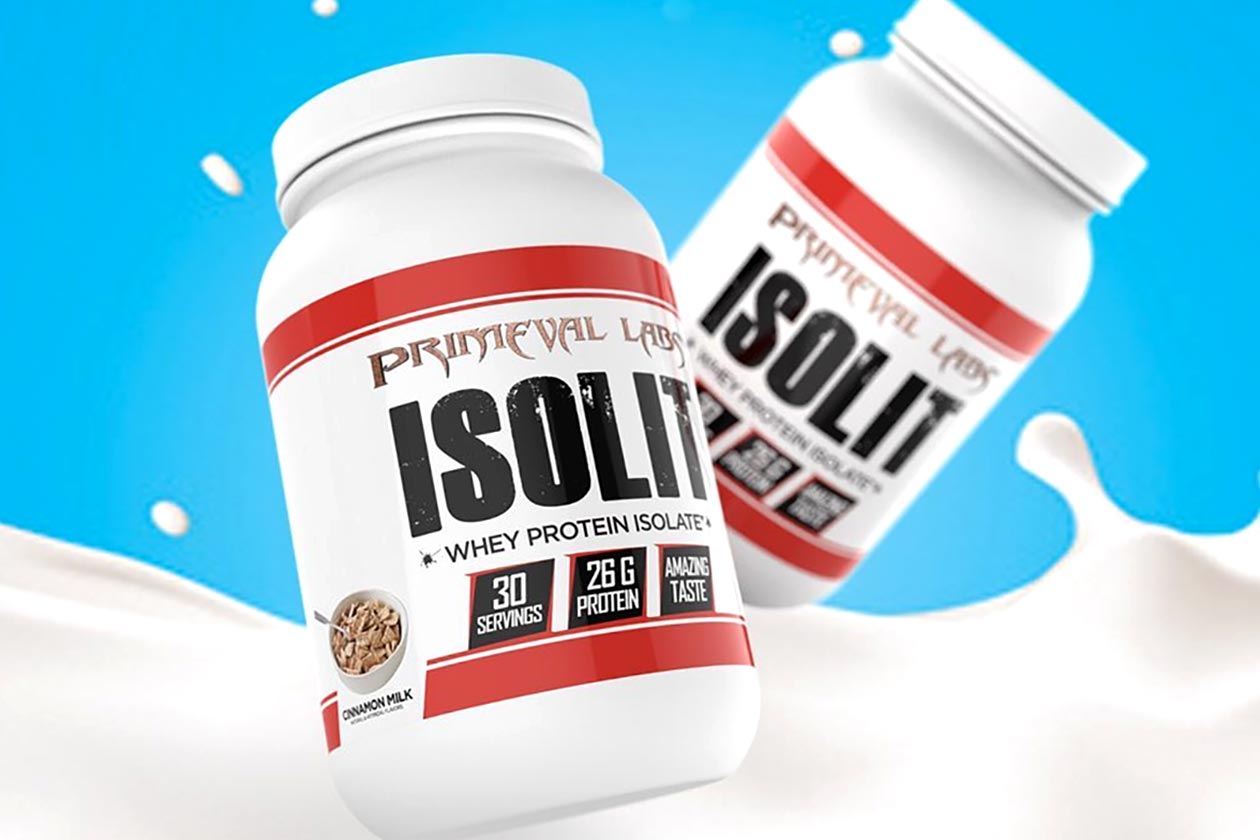 Primeval Labs' great tasting and whey isolate powered protein powder Isolit, initially hit the market in five delicious flavors, including Orange Dreamsicle and Diner Vanilla. While the Stack3d Certified brand did launch the supplement almost one year ago, it has yet to add another permanent option to its menu.
This week Primeval Labs has announced it is getting ready to finally introduce flavor number six for Isolit, not counting, of course, the brand's limited Pumpkin Pie or the two unreleased flavors it named earlier this year. The next creation Primeval Labs plans to add to its Isolit lineup is the cinnamon recipe, Cinnamon Milk.
We're not sure when Primeval Labs plans on releasing Cinnamon Milk Isolit, but it does sound like it'll be available sometime soon. We're also unsure when the Horchata and Banana Chocolate Chip Muffin flavors confirmed earlier this year are due to arrive, although as far as we know, they are still on the way.