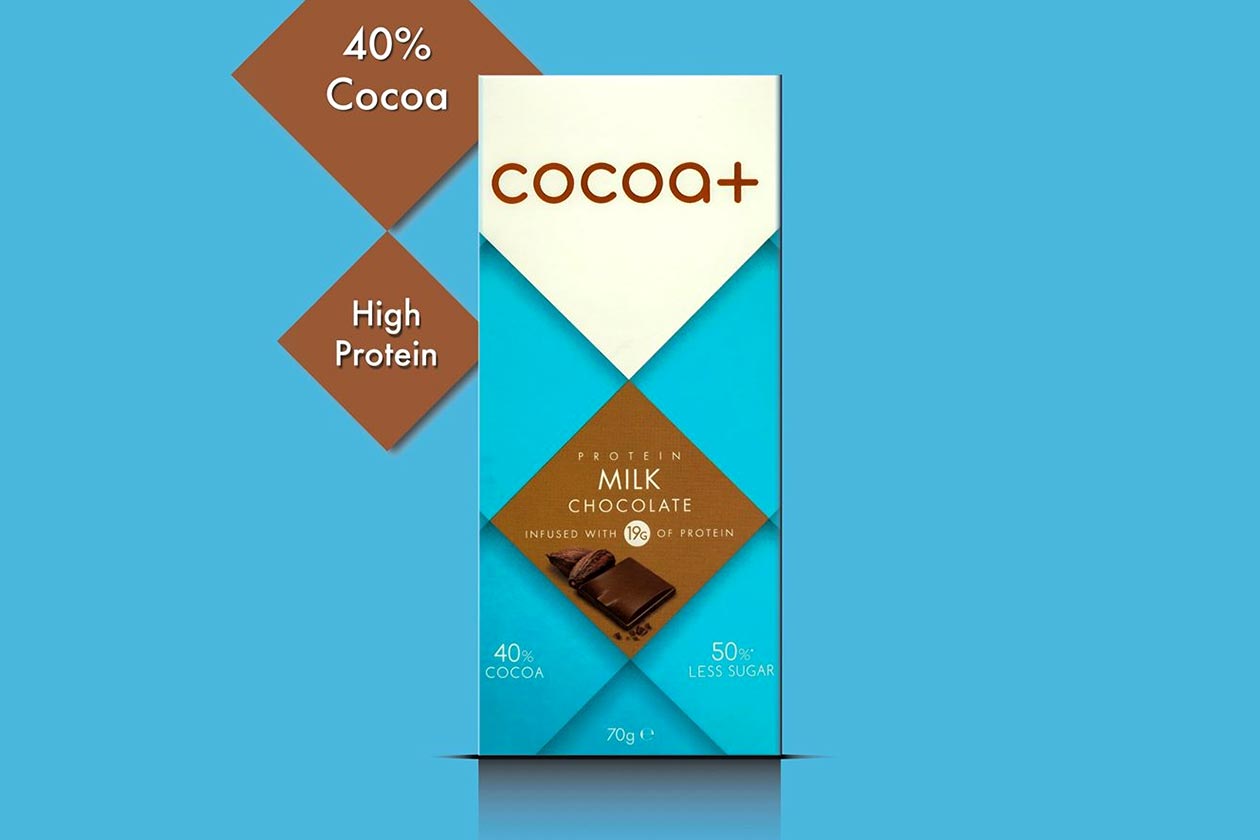 The incredibly delicious and creative, high protein chocolate company Cocoa+ has introduced a whole new and greatly improved look. Along with the rebrand, Cocoa+ has updated the packaging of four of its high protein chocolate slabs that really show off the brand's fresh new look for 2019.
The chocolate slabs Cocoa+ has repackaged are its regular Milk Chocolate, Hazelnut Crisp Milk Chocolate, regular Dark Chocolate, and Almond Dark Chocolate. The brand's new look is smooth and consistent across all of the products, and it keeps things simple but stylish with a sleek vector design.
The new branding is along the same lines as the look Cocoa+ used on the limited edition, high protein chocolate egg it put together for Easter. You can check out all of the updated Cocoa+ products over on its website, where you can also purchase any of its treats with worldwide shipping available.