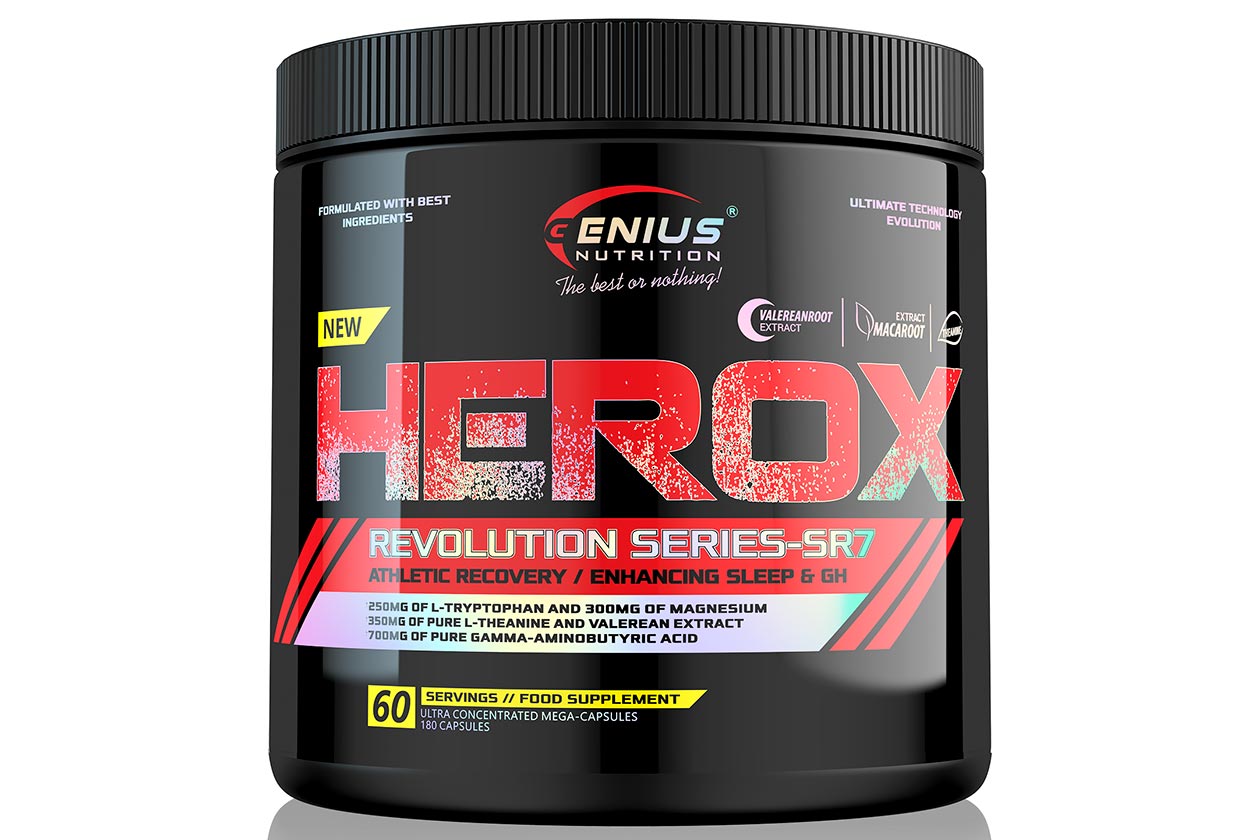 Herox is the latest supplement from the European company Genius Nutrition. It is a nighttime product designed to provide a complete experience and help with recovery as well as improve your quality of sleep. Herox features a handful of common and reliable nighttime ingredients, all of which are transparently dosed.
Each serving of Genius Nutrition's Herox comes with the popular sleep ingredients GABA and melatonin included at 700mg and 3mg, respectively. Also in the mix alongside those two is 350mg each of theanine and valerian root, 250mg each of tryptophan and maca, as well as zinc, magnesium, and vitamin D3.
Genius Nutrition has officially released Herox this week, making it available for purchase directly from its online store at geniusnutrition.ro. The Romanian-based brand has priced its nighttime supplement at 120 RON (27.91 USD), which is quite competitive considering each bottle packs 60 days worth of servings.