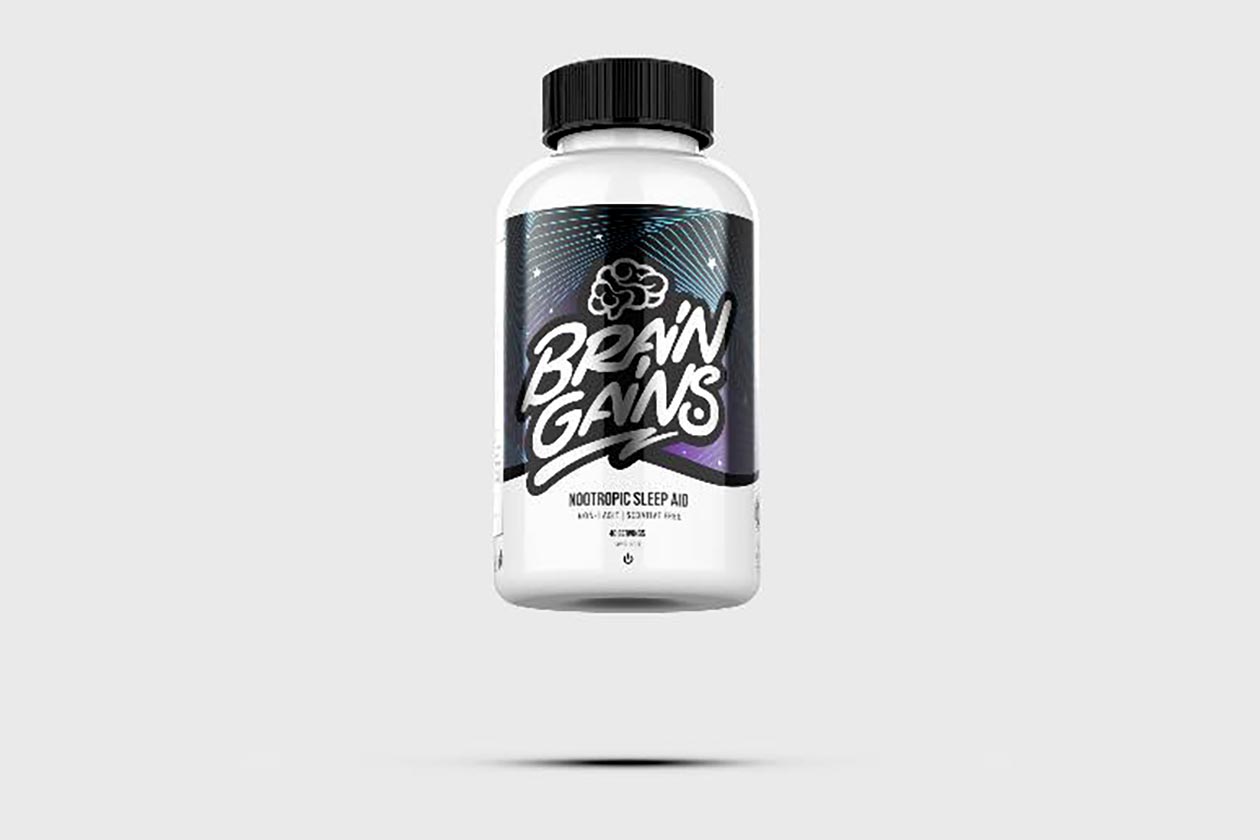 Brain Gains has shared the first look at its second-ever supplement which had a description shared earlier this week. The official name of the product is actually the two categories the brand has combined together in the one supplement with Nootropic Sleep Aid.
As previously confirmed, Brain Gains Nootropic Sleep Aid is a unique hybrid formula designed to support brain function, mood, and sleep. It is exactly as it's titled; a nootropic that also helps with sleep. While it does share some benefits with Brain Gains' original focus product, the two can be used together.
We don't know what any of the ingredients in Nootropic Sleep Aid are just yet, but if it's anything like Brain Gains' first product, it'll have a well-rounded formula. The UK brand will be releasing the supplement soon with its fully transparent label due to be revealed in the lead up to the launch.