ProSupps takes three features from HaloX for Mr. Hyde Test Surge
Nov 19th, 2019
ProSupps' testosterone boosting pre-workout Mr. Hyde Test Surge was initially unveiled back in September as Hyde Test X, and is due to be available very soon. In the build-up to the launch of the hybrid supplement, the brand has now revealed the complete and fully transparent combination of ingredients behind it.
As mentioned, Mr. Hyde Test Surge is a hybrid product, meaning it is two types of supplements in one. Test Surge is formulated to provide both testosterone boosting benefits as well as the usual effects you get from a pre-workout.
The newest ProSupps pre-workout comes with ingredients to increase energy and mental focus, as well as support strength, pumps, and performance. On the other side of Mr. Hyde Test Surge, there is a testosterone and stamina blend, which is actually made up of ingredients and doses from the brand's own HaloX.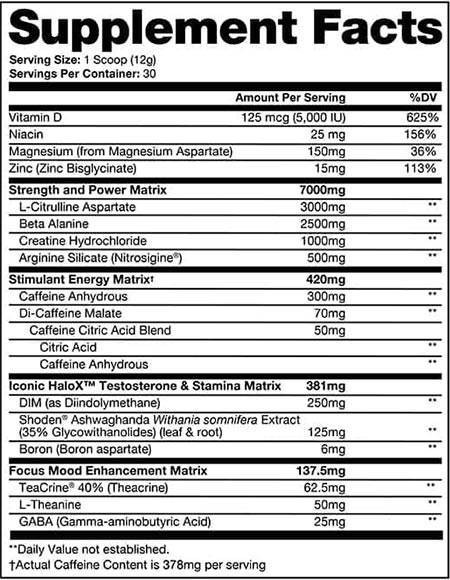 You can see the entire Mr. Hyde Test Surge formula in the facts panel directly above. It includes 420mg of caffeine from three sources, TeaCrine, 2.5g of beta-alanine, and a gram of creatine HCl. There is also the test and stamina matrix made up of three ingredients and doses from HaloX with DIM, boron, and Shoden ashwagandha.
Once again, ProSupps plans on launching Mr. Hyde Test Surge very soon in a 30 serving tub size with three flavors to choose from in Pineapple Mango, Cherry Limeade, and Sour Watermelon.