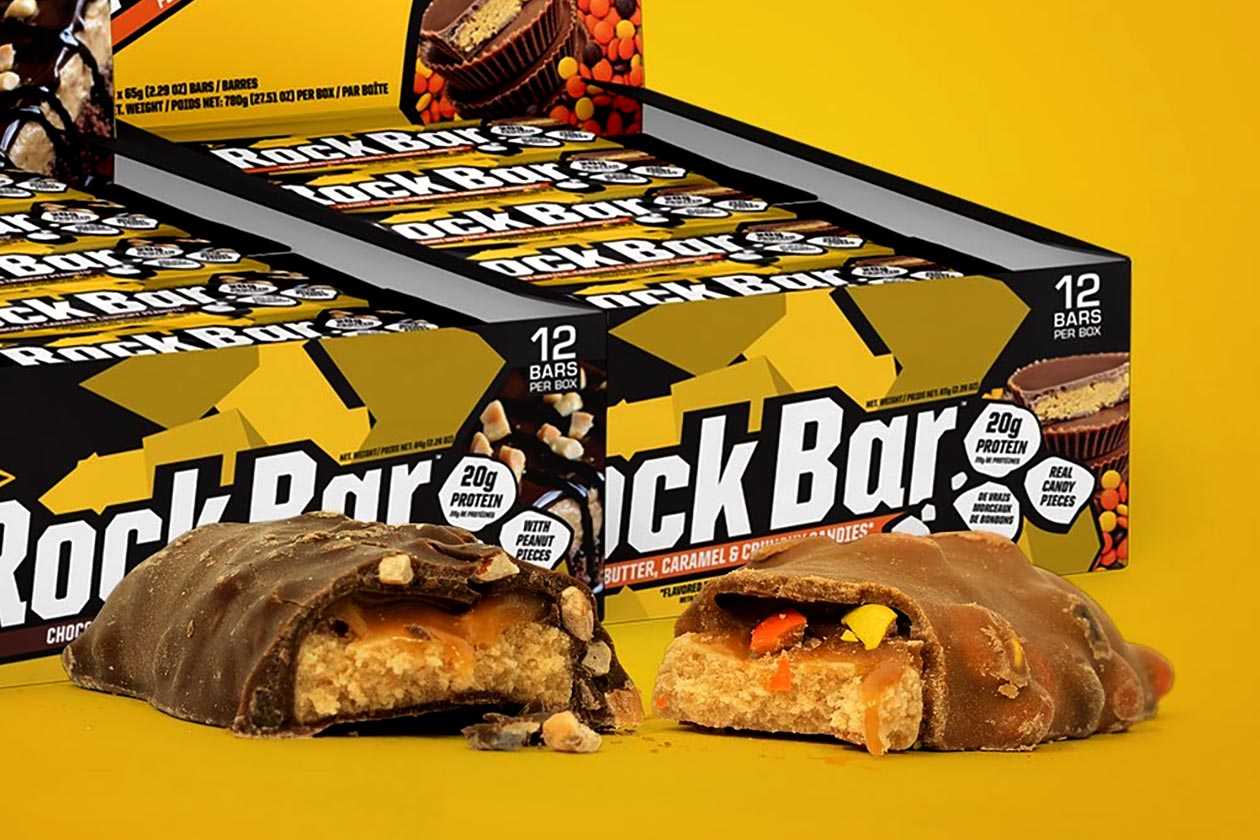 Dedicated Nutrition's exciting new candy piece protein bar, the Rock Bar, is now available for purchase from the brand's US online store. The product costs the same as most other competitors in the growing protein bar category at $24.99 for a box of 12 bars in either of its two mouthwatering flavors.
With the arrival of Dedicated Nutrition's Rock Bar, has come confirmation of its exact nutrition profile, including the previously revealed 20g of protein. The product is relatively high in calories compared to most others that have 20g of protein, although it looks like it makes up for all of that with a delicious taste.
The Rock Bar's macros do vary across each of its flavors, which are Peanut Butter, Caramel and Crunchy Candies, and Chocolate, Caramel and Crunchy Peanuts. Alongside the 20g of protein is 11/12g of fat (peanut butter/chocolate), 27/23g of carbohydrates with 5/3g of sugar, and 260/270 calories.
We already have Dedicated Nutrition's Rock Bar on the way for review and are quite excited to try since the brand's other protein snack, the Crisp Bar, is one of the best tasting bars dropped this year.