Powerade puts creatine, BCAAs and more electrolytes into its new Ultra drink
Jan 17th, 2020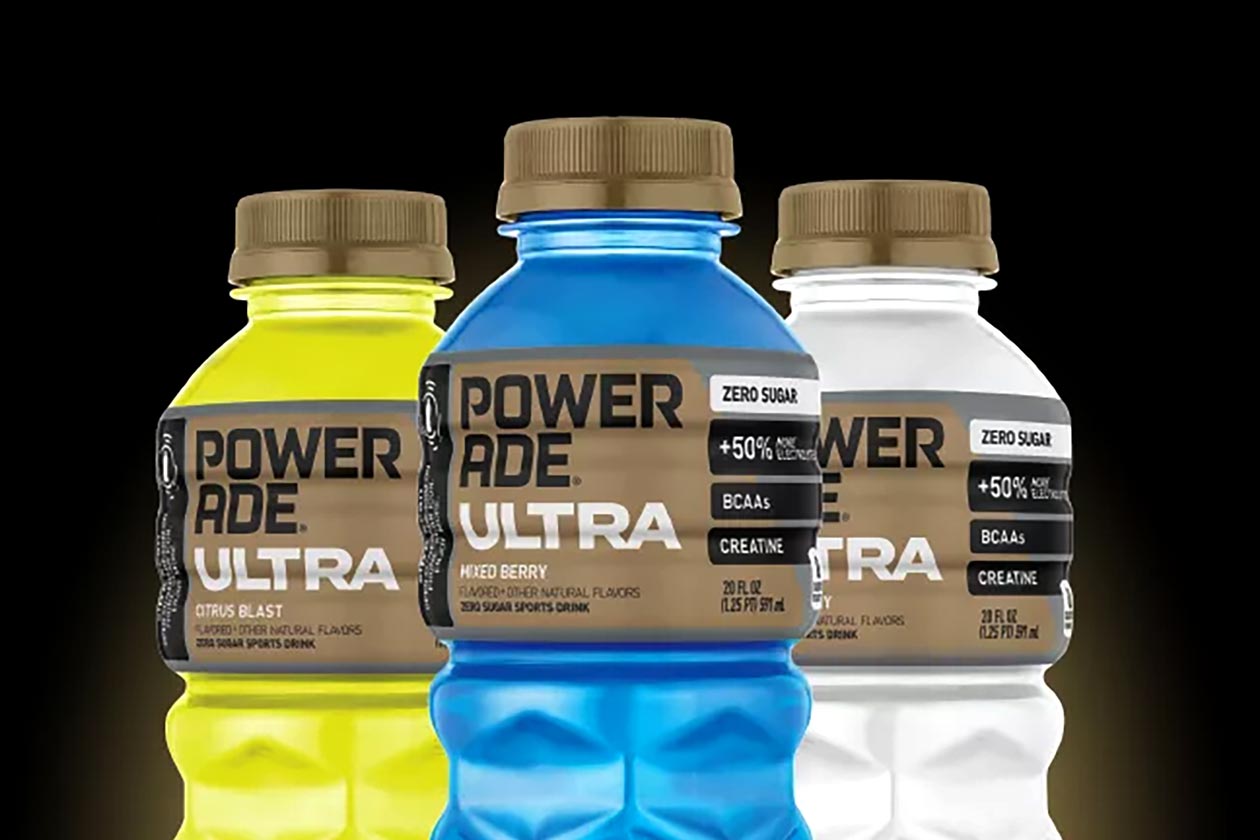 The sports drink company Powerade has announced two new beverages this week, which are actually its first all-new products in more than a decade. The items are the electrolyte and vitamin drink Powerade Power Water and Powerade Ultra, with the latter of the two being the much more interesting beverage.
Powerade Ultra is a sport and performance-focused beverage featuring creatine monohydrate, BCAAs, and 50% more electrolytes compared to Powerade Zero. The brand doesn't mention the dosage of the creatine or BCAAs, only that they're in the new Powerade Ultra, which also comes with zero sugar and calories.
Both Powerade Power Water and Powerade Ultra are not available for purchase just yet, but are coming soon. Power Water will be hitting shelves in Tropical Mango, Berry Cherry, and Cucumber Lime flavors. Powerade Ultra is also dropping with three options in Citrus Blast, White Cherry, and Mixed Berry.