Quest's Hero Bar gets a more Quest Bar-like look to welcome the New Year
Jan 15th, 2020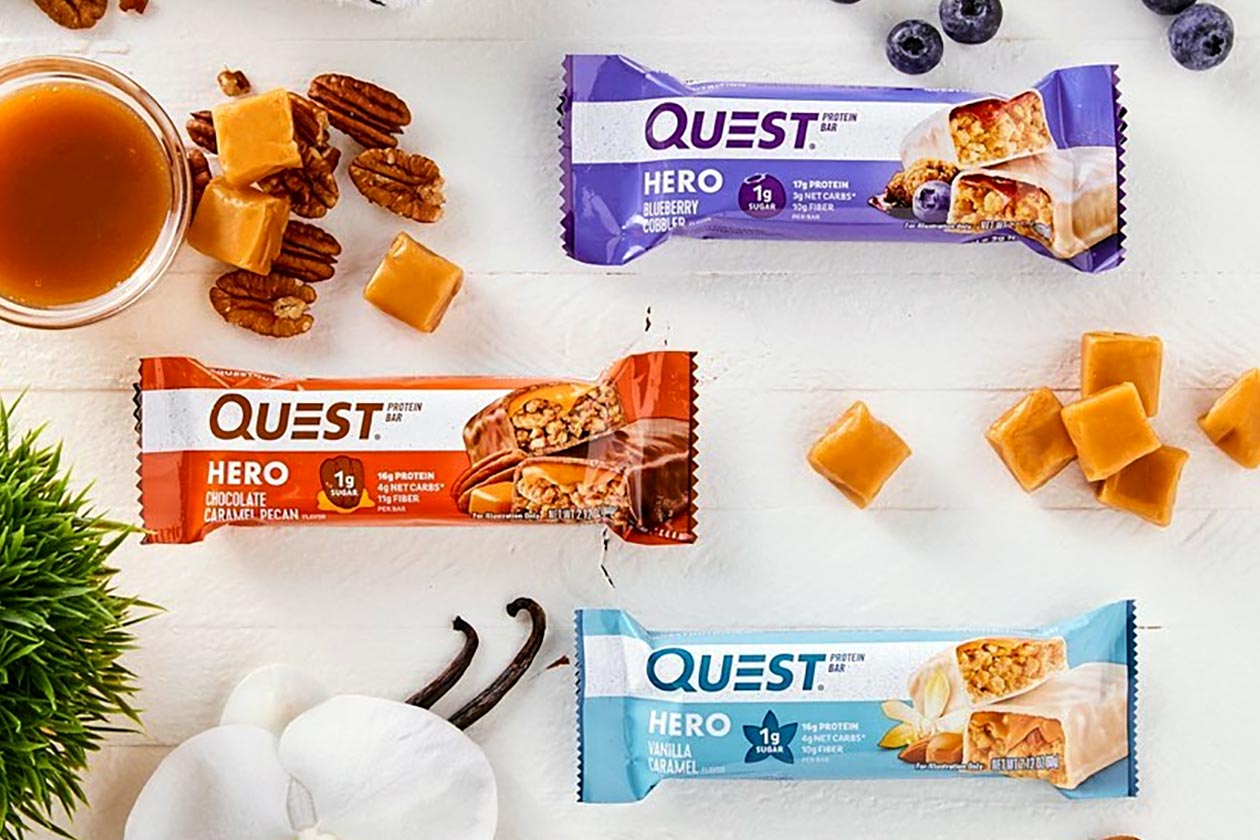 The Hero Bar is Quest Nutrition's more candy bar-like protein snack that originally hit the market almost three years ago back in 2017. The product launched in three different flavors with Blueberry Cobbler, Vanilla Caramel, Chocolate Caramel Pecan, which are still the only options available for the Quest Hero Bar today.
For 2020, Quest Nutrition has decided it is time to revamp its candy bar style snack by giving it a fresh new look that's more in line with its signature Quest Bar. You can see the rebranded Quest Hero Bar in the image above, that promises the same taste but marginally different macros with 16 to 17g of protein and 170 to 190 calories.
Quest Nutrition has already updated its website to reflect the Quest Hero Bar makeover in all three of its original flavors and at the same price of $24.99 per box.