Feb 11th, 2020
When Olympus Labs relaunched itself last year as Olympus Lyfestyle through its exclusive retailer Bodybuilding.com, it hit the market with four different supplements. There was its protein powder Promises, the stimulant-free pre-workout No Mercy, the amino EAA Drip, and the stimulant powered weight loss product Jump.
Olympus Lyfestyle did actually release a regular stimulant pre-workout named Levels; however, it was only made available through its retail partners in Australia and New Zealand. This week, the brand has finally brought the product to the US and launched it through Bodybuilding.com where it's currently on sale at $35.99 down from $44.99.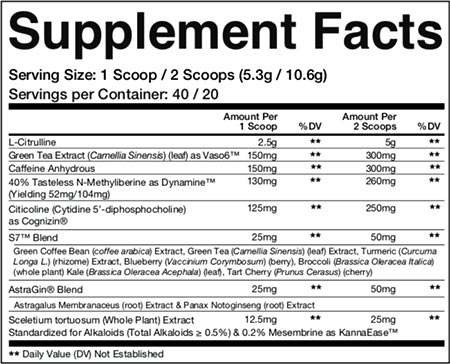 The stimulant pre-workout from Olympus Lyfestyle features an almost identical formula to the version that hit Australia, including 5g of pure citrulline for pumps as well as the 50mg of the S7 blend. Levels also has you covered on the energy and focus side with 300mg of caffeine, 250mg of Cognizin citicoline, 104mg of Dynamine.
Once again, you can grab Olympus Lyfestyle's US launched Levels starting today through Bodybuilding.com. The online retailer has the product in two different flavors with the green apple candy recipe Apple Money, and the watermelon candy creation Boujee Melon, each packing 20 full servings per tub.