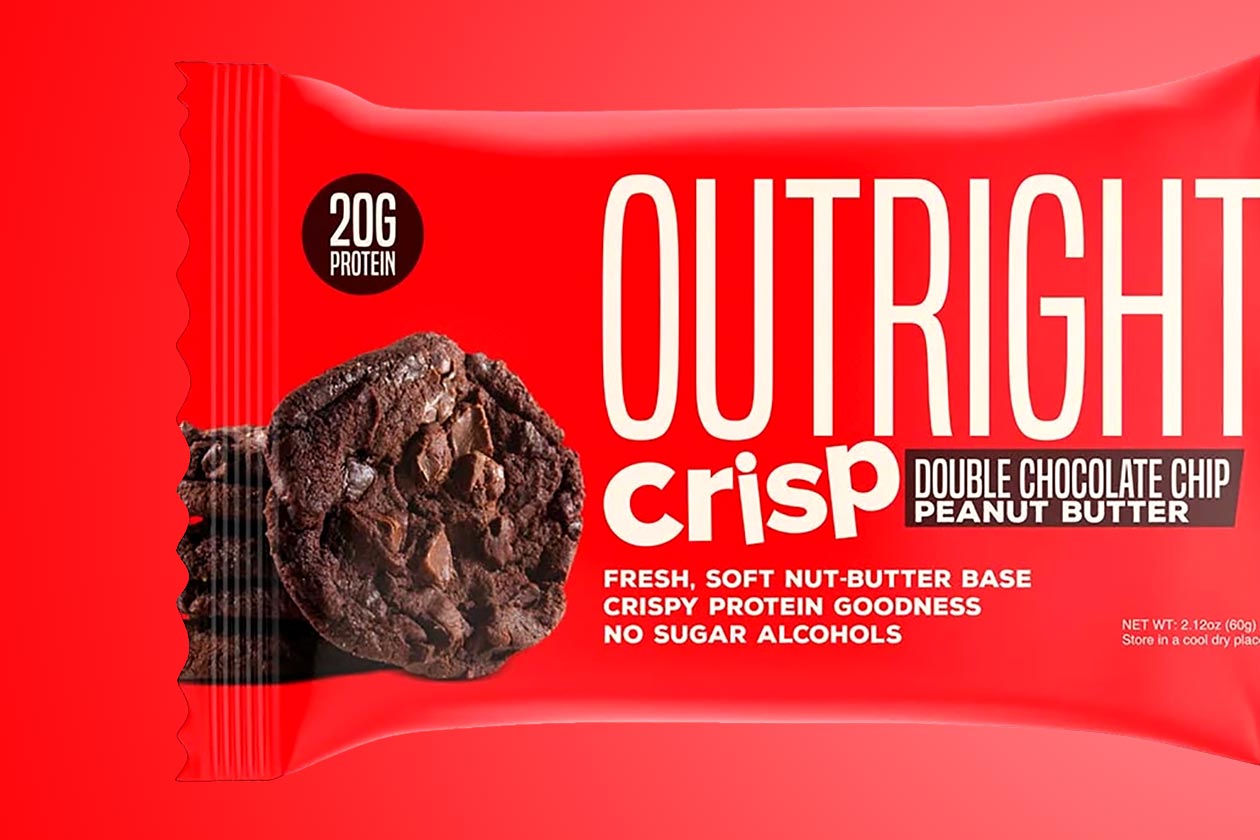 The all-new Outright Crisp Protein Bar is now available for purchase over at Tiger Fitness, alongside the mountain of other options you can buy the protein snack in. The Crisp spin-off is the functional brand's higher protein version of the Outright Bar that is made with all of the same main ingredients in addition to crispy protein pieces.
Now that the Outright Crisp Protein Bar is available, we can finally confirm the exact nutrition profile on the product which, as previously revealed, starts with a solid 20g of protein. The rest of the macros making up the protein snack are 20g of carbohydrates, equal to the protein, 14g of fat, and a total of 290 calories.
As mentioned, the Outright Crisp Protein Bar is in stock starting today through the major retailer Tiger Fitness, and it costs just a little more than the regular Outright Bar. You can grab one of the protein bars at $2.59 each compared to $2.50 for the original, or a box of 12 at $26.99 versus the Outright Protein Bar's $24.99.